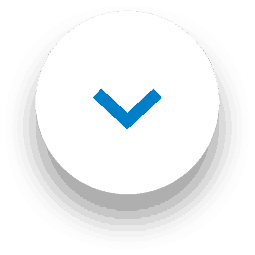 It's nearly the weekend! We have an easy cake recipe that the whole family will love. Inspired by the classic Lemon Drizzle Cake recipe by Mary Berry, we've given it a 1001 twist. A Mandarin twist to be precise! Based on our zesty Carpet Fresh scent, you can now fill your home with the smell of zingy baked treats and Carpet Fresh Spring Blossom and Mandarin.
We love baking because it can provide a distraction when you're not feeling your best. And it allows you to get creative and test your skills. It also takes you away from being on your phone. And the best bit? The delicious treats you have to enjoy after the hard work!
This recipe is perfect for an afternoon treat, so gather the family and grab your aprons.
Ready, set, BAKE!
What you'll need
175g self-raising flour
Finely grated zest of 2 Oranges
175g butter
3 eggs
175g caster sugar
¾ level tsp baking powder
For the zesty topping:
Juice of 2 Oranges
100g granulated sugar
Instructions
Preheat the oven to 180ºC, gas mark 4.
Prepare your tin by greasing it with extra butter and put to one side.
Mix together the flour, sugar, eggs, butter, baking powder and orange zest until smooth.
Pour into your tin and level the mixture out.
Bake in the oven for 40 minutes or until golden brown. Your cake should be springy to the touch. TIP: to check your cake is done, insert a clean knife into the middle of the sponge. When you remove it, the knife should be clean. If some mixture is left on the knife, pop it back in the oven for a little longer.
Once the cake is done, place to one side. You can now make the topping. Mix together the orange juice and sugar. Using a knife or a skewer, poke holes over the top of the cake. This will allow the mixture to soak into the sponge. Now evenly pour your topping over the cake and leave to cool.
Once cooled, remove the cake and serve!
Spring Blossom and Mandarin Carpet Fresh
Love the sound of this cake recipe? Then you'll love our Carpet Fresh Spring Blossom and Mandarin! It's perfect for getting you in the mood for the summer. It's freshness will transport you to sipping cocktails on the beach right in your own living room. When you're in need of a pick-me-up, grab your can and spray to your heart's content. It's suitable on all upholstery. So give your carpets, sofa, curtains and even your car seats a spray! But it won't be available for much longer. So click here to see where you can get your's before it's all gone.
We'd love to see your Orange Drizzle Cakes, so don't forget to tag us @1001CarpetCare so we can see your marvellous creations!