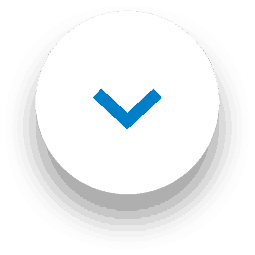 Have runners in your hallways or area rugs in your lounge but not sure about the best way to clean them? It's recommended that you deep clean your rugs at least every 12 months – and more often if your household includes pets, smokers, or just a lot of foot traffic. Thoroughly cleaning your carpets at home may seem tricky, but don't worry! Our step by step guide will walk you through the best way to clean a rug at home.
Deal with dust and dirt
The first step to clean your rug is to make sure you get rid of loose dirt and dust. If the rug is of a manageable size, you can take it outside to be shaken out or beaten. Don't have a rug beater on hand? A tennis racket makes a great substitute! If your rug is too large to hang outside or shake out by hand, don't worry! Simply vacuum the both sides of the rug, and the floor beneath it.
Look at the label
The best way to clean a rug may depend on what it's made from, so always check first. 1001 Shampoo and 3 in 1 Machine are 100% wool carpet-safe, for example, but mats made from jute or sisal should ideally be cleaned with a 'dry' method only. Some smaller rugs might also be suitable for putting in the washing machine, according to manufacturer instructions.
Check for stubborn spots and stains
Before deep cleaning your rug, you should check for stains like wine or ink and treat them with the Troubleshooter.
Choose your cleaner
Choosing between 1001 Shampoo and 3 in 1 Machine when it comes to cleaning your rugs at home depends on a few factors. If your rug is quite large or has very deep staining from being in a high-traffic area, then 3 in 1 Machine is perfect to use with all known carpet cleaning machines. If your rug is smaller, or not that visibly dirty and stained, then 1001 Shampoo is perfect for giving it that little freshen up it needs!
When using either product according its instruction on the label, remember to do a small spot test in a hidden area to check colour fastness. Then, follow the directions on the bottle to clean your rug quickly and easily!
Dry & freshen to finish
It's important to always let your rug to dry completely before touching it with bare skin. It's also important to get your carpet dry as quickly as possible after cleaning to keep mould and mildew at bay. Opening up your windows and turning on fans or air conditioning will hasten the air drying process. If you have a particularly thick carpet, you may need some extra help. You can place towels onto the rug and roll it up to try and absorb as much moisture as possible.
Once dry, a quick spray of your favourite Carpet Fresh scent will give you that 'ahhh' of satisfaction from knowing your rugs are fresh and clean!