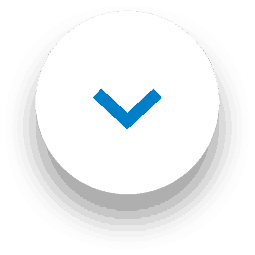 As we stare at spring showers and start to dream of warmer weather, there are still a few chores to do first. That's right—we're talking about spring cleaning. Luckily, we have a few tips to help make your big seasonal carpet clean even easier. Just follow these steps for the best way to clean carpet with 1001 Machine Carpet Solution. 
Wait—Why Do I Need to Clean Carpets In Spring?
Doing a deep clean for spring is about more than just a fresh start. (Well, it is that as well!) It's about helping do away with the lingering effects of stubborn winter stains and mustiness. You're putting away the heavier linen, clearing the dust out of ignored corners, and putting away the heavy boots for spring pumps and trainers, so why not show your carpets and rugs some love too? Plus, the best way to clean carpet so that they look their best for longer is by keeping a twice-yearly deep clean schedule. 
The Best Way to Clean Carpet for a Deep Clean
While your favourites like  1001 Carpet Stain Remover and 1001 Mousse are great for spot cleaning, the best way to clean carpet for a deep-down clean is by using 1001 Carpet Machine Solution. 
1001 Carpet Machine Solution works deep down into your carpet's fibres, gently lifting ground-in dirt and stains. It breaks up grime and minimises foaming in your machine, making it the best way to clean carpet at home.
Not only is it effective at lifting dirt, but its unique polymer ingredient also leaves a protective shield that helps your carpet resist future stains. That means keeping it cleaner for longer! Here's the best way to clean carpet with this at-home carpet machine cleaning product:
Give your carpet a good, thorough vacuum.

Mix 4 capfuls of

1001 Carpet Machine Solution

with 1L of warm water.

Pour the mixture into the tank of the machine.

Use the machine as per its instructions to shampoo the entire carpet.

Leave the area to dry and enjoy your nice fresh carpets!
Then, just follow up with your favourite 1001 carpet freshener scent to get you properly in the mood for spring. May we suggest Carpet Fresh Exotic Flowers & Pink Grapefruit?
Want More Tips for the Best Way to Clean Carpet at Home?
Sometimes we get stuck with unusual stains that we have no clue how to clean. But the 1001 team always has your back with the best way to clean carpet, rugs and upholstery! Just reach out to us on Facebook, Twitter, Instagram or Tik Tok and ask away. 
And if you need to find new 1001 products, you can easily order online from our Amazon Shop. Or, head to  The Range, B&M, Aldi, Heron Foods, Savers, Poundstretcher, Home Bargains.
Happy Spring Cleaning!