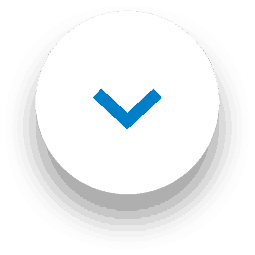 One of the questions you regularly ask us on social media is: where can I buy 1001 products?
We've previously looked at where you can buy 1001 products online. If you want to buy 1001 as part of your weekly shop, here's some advice on the best carpet cleaner stockists across the UK. Keep reading to find out more.
Head to Home Bargains for the best carpet cleaner selection
With more than 500 stores across the UK, there's likely to be a Home Bargains near you.
Home Bargains is one of the most popular retailers in the country, offering top brands at low prices. The company was recently ranked 6th in the Which? list of top 100 stores (tied with Apple stores!) making them the highest-ranking discount retailer in the UK. Most Home Bargains stock 1001 products.
Want a good carpet cleaner? Visit Savers
Savers specialise in home, health and beauty and it's a great place to find a good carpet cleaner.
There are more than 400 Savers stores across the UK, and they stock both the 1001 cleaning range, as well as a selection of 1001 Carpet Fresh products.
Find 1001 products at your local B&M
More than 3 million of us visit B&M stores every week. B&M are one of the leading variety retailers in the UK, employing more than 28,000 staff.
As well as everything from furniture to toys, you'll also find 1001 products in the cleaning aisle.
Find 1001 products at Poundstretcher
Poundstretcher have more than 400 stores across the UK, selling a wide range of gardening supplies, storage, kitchen goods, bedding and furniture. You'll find 1001 products in the cleaning department.
If you don't think you have a Poundstretcher store near you, think again! If there's a branch of Bargain Buys in your town, then that could also a Poundstretcher brand and you should be able to find the best carpet cleaner range in-store.
Check out the Aldi Specialbuys aisle
If you've ever visited your local Aldi, you'll have noticed that their central aisle features a wide range of amazing goods with special prices.
From time to time you'll find 1001 Carpet Fresh in this Specialbuys aisle. The products on sale as a Specialbuy change every week, so make sure you visit regularly and keep an eye out next time you're in the 'aisle of dreams'!
Check out your local Wilkos
1001 Carpet Fresh Pet is your best friend when you want to deal with pet odours in your home. We'd say it was the leading carpet odour remover in the UK!
You'll find 1001 Carpet Fresh Pet at some Wilkos branches, in the cleaning section. Have a look the next time you visit your Wilkos branch.
Keep an eye out in other supermarkets
As well as these stockists, you'll sometimes also find 1001 products at the major supermarkets.
Some branches of Sainsbury's stock 1001 Carpet Fresh, while you'll also find 1001 cleaning and freshening products at selected other supermarkets such as Morrisons and Tesco.