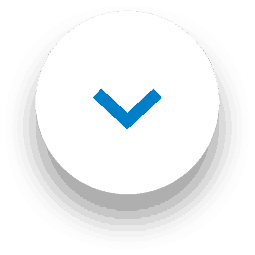 We pick up cleaning tips and tricks in all sorts of places—our mums, our friends, magazines, you name it. As helpful as these hints can seem, they're not always based on best practices. If you're confused about carpet care or doubting deep cleaning advice, never fear! We're clearing up the carpet cleaning myths so you don't end up with more of a mess than you bargained for!
Myth #1: frequent vacuuming causes carpet wear
Verdict: False
This carpet care myth may be as old as vacuum cleaners themselves. Modern carpets are made to withstand frequent vacuuming, so you have nothing to fear. If you feel like your vacuum cleaner is 'chewing up' your carpet, discontinue using it immediately and contact the manufacturer.
Myth #2: carpet cleaning machines can cause mildew
Verdict: True
Mould and mildew can put a serious damper on your mood. Not only is it unsightly and smelly, it is not good for the health of your family or your carpet. Head over to our deep cleaning advice for getting rid of mould if you're facing this issue now.
The good news is that steam cleaning doesn't always cause mildew—it happens when a carpet isn't steam cleaned properly. If you want to do your own carpet deep cleaning but nervous about getting it wrong, just follow these easy steps:
Make sure to read all the instructions of your carpet cleaning machine.
Mix 4 capfuls of Carpet Machine Solution with 1L of warm water.
Pour the mixture into the tank of the machine.
Use the machine as per its instructions to shampoo the entire carpet.
Leave the area to dry and enjoy your nice fresh carpets at home!
For the finishing touch, use 1001 Carpet Fresh by applying a light covering of foam to your carpet and leave to dry.
Myth #3: new carpets don't need carpet care
Verdict: False
The idea that you don't need to clean carpets that are only a year or two old is an incorrect and costly one. Unfortunately, dirt you can't see is already doing damage to the new carpet you just bought!
Cleaning carpet isn't just a cleanliness thing. (Though, that certainly is important! Cleaner carpets also improve air quality in your home.) The problem with dirt is that it isn't just messy. When tracked in dirt gets deep into the fibres of your carpet, it will damage them through abrasion. This speeds up how quickly your carpet deteriorates.
Myth #4: baking soda solve it
Verdict: False
Baking soda seems like the solution to so many household issues, but it's not the carpet care cure-all you think it will be. Firstly, it often needs to be mixed with vinegar to get the actual stain removing effect that you desire. Baking soda is not nearly as basic as vinegar is acidic, which can be an issue for some of your wool carpets. What's more, you'll end up with a residue and mess that needs cleaning after anyway!
If you spot a scary looking stain, here's how to actually get it out:
Blot away any excess liquid with a clean, dry cloth.
Spray the area with 1001 Carpet Stain Remover.
Use a colour-fast cloth to massage the product into the stain, then use a dry cloth to remove any excess liquid.
Vacuum once your rug or carpet is dry, and then let out a sign of relief!
Myth #5: you skip deep cleaning stain-resistant carpets
Verdict: False
Stain-resistant carpets can make a big difference if you have a high-mess household. (Puppies and kids, we're looking at you!) However, while stain-resistance might help protect against minor spills and stains, it's not a long term solution. Dirt and harmful allergens will become trapped underneath a carpet's fibres over time.
The solution? Create a carpet care schedule that includes regular deep cleaning. And to make sure you're continuing to be protected from everyday spills, use products like 1001 Shampoo! Its special formula also adds a protective layer to your carpets.
Ready to leave the myths behind and step up your carpet care routine? Check out the full range of 1001 carpet cleaning and freshening products—available at  Savers, The Range, Poundstretcher, B&M!