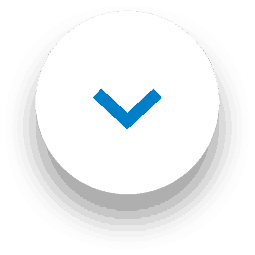 Welcome to our weekly round-up where we'll keep you posted with everything that's been going on in the world of carpet cleaning products.
Keep reading for everything you need to know this week…
1001 launches brand-new Lawn Fresh product
Want your garden to smell amazing, with no need to mow? If so, you'll want to get your hands on brand-new 1001 Lawn Fresh.
Like our Carpet Fresh product, this foam dries in minutes and leaves your garden smelling amazing. Just a quick spray on your grass will leave your garden with an aroma of cut flowers. It's perfect if you have visitors coming round for a barbecue and you want to give your lawn a little spritz before they arrive!
The more observant of you will notice that this went out on social media this Monday, April 1st. #aprilfool
1001 becomes proud sponsor of National Pet Month
Every year, National Pet Month raises awareness of responsible pet ownership through a month-long campaign. This year's National Pet Month runs from 1 April to 6 May – and 1001 are proud to be the official sponsor of this year's event.
The aim of National Pet Month is to raise awareness of responsible pet ownership through educational campaigns. They also celebrate the benefits of our pets whilst encouraging fundraising for the nation's needy pets.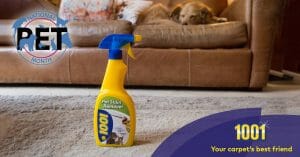 This year, we're teaming up with National Pet Month as we're passionate about pets! Our dedicated range of pet-friendly products has been helping owners clean up after their pets for years and we're keen advocates of responsible pet ownership. We're delighted to support this annual celebration of everything that's great about owning a pet.
Find out more about National Pet Month here, and keep an eye out for loads more National Pet Month content between now and the end of April.
Using carpet cleaning products to deal with cat and dog smells
As part of National Pet Month we'll be sharing loads of useful pet-related content. In our blog this week, we looked at how to deal with common pet stains on your carpet.
Check out the blog for information on how to get rid of a dog smell and how to clean cat wee off carpet. You'll also see some great pet stain carpet cleaner reviews.
Win an Orvis pet bed with our great competition
To celebrate National Pet Month, we've teamed up with ukmums.tv to launch a very special competition.
You could win a memory foam Orvis pet bed worth £249, as well as some 1001 carpet cleaning products.
It's easy to enter. Head to the ukmums.tv website, answer the simple question, fill in your details and you'll be in with a chance of winning this very special luxury pet prize.