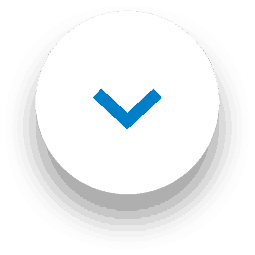 From time to time, your carpet can take a bit of a battering. This is especially true if you have pets or children, as muddy paws or spilt juice can often leave you on your hands and knees trying to clean up.
1001 carpet cleaning products are designed to tackle a wide range of common stains and spills. But while it's great at tackling juice or food stains, is it kind to your carpet? And, more importantly, is it kind to your kids?
Keep reading to find out which carpet cleaning products are safe for your kids.
Here are the child safe carpet cleaning products you can use
1001 products are easy to use, and the range is designed to tackle wet spills, stains and ground-in dirt. Products like 1001 Troubleshooter and 1001 Mousse work deep down into carpet fibres to deal with dirt and grime, while also protecting your carpet and preventing future resoiling.
While 1001 deals with spots and stains effectively, we have formulated it so it is completely safe for children. As well as being WoolSafe approved, products such as 1001 Troubleshooter and 1001 Shampoo are safe for children. They will keep your carpet cleaner for longer as well as being soft and safe for children to roll around or play on once dry.
Carpet cleaning products that are safe for your kids include:
Of course, 1001 products contain ingredients which mean that you should keep them out of the reach of children. Always make sure you store your 1001 carpet cleaners away from children – just as you would with similar cleaning products.
See our full range of carpet cleaning and stain removal products here.
Child safe carpet cleaner products also safe for carpets and pets
As well as being safe for your children, we also formulate 1001 products so they are kind to your carpets and pets.
Products such as 1001 Shampoo and 1001 Troubleshooter are WoolSafe approved. Meaning they are completely safe to use on all carpets, including wool. We always recommend testing the products on a hidden area for colour fastness first and advise that you don't use them on 'velvet' type materials, brocade, rayon or those unsuitable for wet cleaning.
We've designed our specially-formulated pet range to deal with the stains and smells caused by your furry friends. Wipe out pet stains from your carpets using 1001 Pet Stain Remover and leave your carpet clean and invigorated, while 1001 Carpet Fresh Pet neutralises pet smells, leaving your carpet and home smelling naturally clean.
So, if you want products that are safe for your carpet, your children and your pets, look no further than the 1001 range.
(N.B. Don't use 1001 Carpet Fresh near birds.)