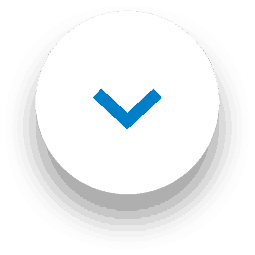 As part of our Big Spring Clean month, we're sharing loads of cleaning tips and advice. In this blog, we'll look at tips for cleaning your living room as well as how to clean carpet at home.
Keep reading for more advice and carpet care tips. And, don't forget to follow us on social media @1001carpetcare and check out #1001SpringClean for more over the next few weeks!
How to clean carpet at home
Cleaning carpet at home doesn't have to be a complicated or expensive business. If you want to give your lounge carpet a deep clean, you can use products such as carpet shampoo to deal with ground-in dirt.
Home carpet cleaning using 1001 Shampoo is easy:
Vacuum your lounge carpet
Mix 1 part 1001 Shampoo to 6 parts water
Modestly apply with a clean cloth
Wait for your lounge carpet to dry
Vacuum the treated area.
If you have a carpet cleaning machine, then that's also a good way to give your living room carpet a deep-down clean. 1001 3 in 1 Machine is formulated for most leading carpet cleaners, gently working deep into carpet fibres and leaving your lounge carpet with a 'professionally cleaned' look.
Clean your curtains and accessories
Keeping your lounge clean means that you'll sometimes need to clean your curtains and other accessories.
Vacuum curtains from top to bottom using your vacuum's upholstery tool on a low setting. Make sure you clean the top and the hem as this is where dirt often collects
To clean Venetian blinds, wear cotton gloves and wipe the blinds with your finger. Roller blinds can be cleaned with a soft brush or using the upholstery tool of your vacuum cleaner
Vacuum cushions and throws
Check the washing instructions and, if suitable, wash your curtains thoroughly. Alternatively, have your curtains dry cleaned. 
Don't forget your bookshelf
If your bookshelf is in your lounge, it can be one piece of furniture where dust can build up.
Dust down all your books as well as the shelves. Try to dust books one at a time, both outside and inside the dust covers where debris builds up. Dust along the tops of the pages or use a hand-held vacuum cleaner.
If your books are packed onto your shelves, it may be time for a clearout! Books crammed onto a shelf can leave your living room looking cluttered, so a regular clean will give you the opportunity to sort out your books and donate or sell any that you don't want to keep.
Cleaning a leather sofa
If you have a leather sofa, follow this simple step-by-step cleaning guide:
Remove cushions and throws and clean these as above
Check down the sides and back of your sofa for any change or other items
Vacuum using the brush attachment on your vacuum cleaner
Use the crevice tool to vacuum anything that has slipped down the edges of your sofa
Test any cleaning products on an area of the sofa that no one can see. Wait until the product has dried before you apply it to the whole sofa
Wipe with a soft, damp cloth (don't use a wet cloth as this can leave a water mark).
Tackle the TV
It's easy for your TV to become dusty and stained. So, gently dust the screen regularly with a soft and dry microfibre cloth or a disposable duster. Don't forget to clean the back of the TV as well as the remote control.
Harsh cleaners can damage your TV, so use a screen wipe specifically designed for the purpose of getting rid of fingerprints or stubborn smudges.