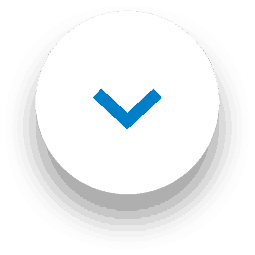 It's World Dream Day today and #FreshenUpFriday, so we're going to day dream about beautiful homes which are also super clean! Here at 1001 we know that deep carpet cleaning can transform your home. It will not only make it look sparkling clean, but it will change the air in the room.
Deep carpet cleaning
Most changes start from the ground up. When it comes to cleaning, we think the same. Carpets may look stain free, clean and pretty, but what actually lies deep down into that fibre? Think about it… We walk on them all the time, sometimes even with outdoor shoes on! Our pets sleep and play on them, getting a lot of dust and hairs trapped in there. If you have children, well you know for sure your carpets cannot pass as 'clean'. And the only cleaning solution we apply regularly is vacuuming. Is this perhaps making you feel the need to give it a deep carpet cleaning routine more often?
As carpet cleaning experts we recommend manually cleaning your carpets and rugs, or using a carpet cleaning machine at least every 3rd month. If you prefer the good ol' method, we recommend the 1001 Shampoo. Or if you have a carpet cleaning machine, we recommend you use the 1001 Carpet Machine Solution. Both products are perfect for cleaning wide traffic areas, such as stairs, landings, living rooms, hallways, bedrooms – anywhere you have carpets or rugs. Here is a video on how to use the Carpet Machine Solution.
Deep carpet cleaning as a part of a seasonal routine bring a lot of health benefits, as it eliminates aerobic bacteria from your home.
Carpet freshening
Although the 1001 Carpet Care cleaning range has a fresh clean scent, you can always do with a little more fragrance in the room. As we previously said, most changes come from the ground up, and that definitely applies to room fragrances. The smell of your carpets and rugs sets the tone of your home's scent. Any carpet smell, whether it is a bad smell or a nice smell it's rising up. So after a deep carpet cleaning, refresh your senses with 1001 Carpet Fresh.
Carpet Fresh is a fine foam which penetrates deep down into the carpet eliminating bad odours for good. Its fragrance lasts for hours and you don't need to vacuum. All 1001 Carpet Fresh products are safe to use around children, pets and they are also WoolSafe approved.
So on World Dream Day and #FreshenUpFriday day why not celebrate it with a big well deserved home clean? If you want more tips on how to clean your home and carpet, follow us on  Instagram, Facebook and Twitter.