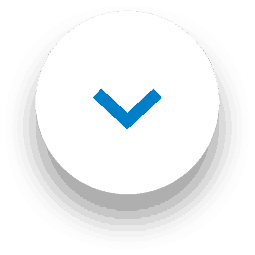 Do you use 1001 Carpet Fresh in your car?
Your car puts in some serious hours getting you from Point A to Point B. And it can certainly look like it does! Maybe you wash your car every Sunday to keep it looking pristine. Maybe you like showing off that your SUV actually gets muddy. Or maybe you barely register how dirty it is until a "helpful" stranger uses their finger to write 'Wash me!" on the window.
However you feel about the outside of your car, we believe it's what's on the inside that counts. With how much time you and your family spend in there, it's worth showing your car's interior a little TLC. No need to fancy detailing products though! You can use your favourite 1001 Carpet Care products, like 1001 Carpet Fresh foam freshener, to keep your car fresh and clean!
1001 Carpet Fresh & Clean
We're going to go over all the steps you need to follow to make sure your car is a clean and pleasant-smelling space to be. Let's get started!
Cleaning the floors
Shoes and boots, DIY materials, groceries, pets…the floors in your car see a lot of action (and dirt). When's the last time you ran a hoover in there? That's an important first step before you go wild with the foam fresheners!
To clean the floors of your car:
Vacuum dirt, sand and grit out of your car as thoroughly as possible.
Dilute one part 1001 Shampoo to six parts warm water in a bucket.
Use a colour-fast cloth or sponge to apply the mixture to the area, being careful not to over-wet.
Scrub the dirty areas in a circular motion, applying strong pressure as necessary.
Allow to dry and vacuum again.
Cleaning the seats
1001 Mousse is the perfect carpet care product to clean your car seats because it ensures that they won't become too wet. But first, make sure you fold down the seats and vacuum any dirt and crumbs out. Then:
Shake the can of 1001 Mousse well.
Hold the can 15-30 cm away from the carpet and apply an even coating.
Massage the product into the stained area with a clean, colour-fast cloth or sponge.
Leave to dry, then vacuum again.
How to make your car smell great with 1001 Carpet Fresh
To finish the job, you can use a foam fresher like 1001 Carpet Fresh on the soft interior. That extra hint of fresh will make your car a joy to be inside!
1001 has several scents that appeal to love of exotic fruits, fresh flowers, and even clean linen. We have even created 1001 Carpet Fresh Pet, which is perfect for the less-than-lovely odours that our pets can leave behind.
To use 1001 Carpet Fresh in the car:
Shake your can of 1001 Carpet Fresh well.
Hold the can upside down, about 40 cm from your carpet, rug or upholstery.
Press the nozzle and spray, sweeping from side to side to apply a light and even covering of foam freshener.
It's that easy! Just ensure that you're holding the can as far away from the surface as suggested and avoid spraying directly before leaving your car in the hot sun for an extended period of time.
How to make sure your car STAYS fresh and clean
A spic and span car takes a fair amount of work, so we recommend keeping some quick clean products on hand. Pick your favourite scent of foam freshener to be your 'car can' of 1001 Carpet Fresh. Then, pick up a bottle of the newly re-named and re-packaged 1001 Troubleshooter. It's a great emergency car cleaner if there's a sudden spill or stain. Here's how to use it:
Blot away any excess liquid with a clean, dry cloth.
Spray the area with 1001 Troubleshooter.
Use a colour-fast cloth to massage the product into the stain, then use a dry cloth to remove any excess liquid.
Vacuum once you get home and the surface is dry.
Want to learn other alternate uses of 1001 Carpet Care products? Join the 1001 Facebook page or follow us on Instagram and Twitter!