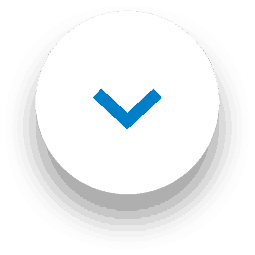 It's the day everyone has been waiting for and what better way to celebrate the final of the Great British Bake Off than with a bit of winter baking inspired by our favourite festive Carpet Fresh?
We all know that the Frosted Winter Berries Carpet Fresh transforms our home into a winter wonderland of cinnamon and fresh berries. And since September, we've been spraying it all over our carpets, rugs, curtains and sofas (basically everywhere). But now we are taking our obsession one step further…
It would be rude not to have a baked treat at the ready for the final this evening. So to make sure you're prepared, we're bringing you a brand new 1001 recipe. Here is everything you need for our Frosted Winter Berry pie.
Is that warm berry pie or 1001 Frosted Winter Berries Carpet Fresh?
If you would like a smell to rival the Frosted Winter Berries Carpet Fresh, then this recipe comes pretty close. (Although still not quite as good if we do say so ourselves!) To make this pie along with us, you will need the following:
Shortcrust Pastry – either pre-bought or homemade
900g of fresh or frozen raspberries, blueberries and blackberries
130g Granulated sugar (save a little to sprinkle on top and give that 'frosted' effect)
1 tbsp Lemon Juice
4 tbsps Cornstarch
2 tbsps Butter
1 large egg white beaten with a fork
How to make
Add your berries, sugar and lemon juice to a saucepan and simmer on medium heat for around 5-10 minutes, stirring occasionally.
Leave the mixture to simmer until its juicy and then take off the heat. This is where you can check the sweetness of the mix and adjust accordingly. If it's not sweet enough for you, simply add a couple more teaspoons of sugar.
Using a spoon, remove around 50-60mls of the juice from the pan and pour into a separate bowl. Add the cornstarch to the juice and mix until smooth.
Returning the berry mix to the heat, slowly pour the thickened juice back into the pan, stirring gently until thick (around 3-5 minutes). TIP: Be careful not to mash the berries, as we want these to remain plump and juicy.
Remove from the heat once again and stir in the butter. Leave to cool for no less than 15 minutes to allow the mix to thicken further.
Taking your unbaked pastry case, pour the mixture into the shell. You can get creative with the top by either creating a lattice pattern like we have here. Alternatively you could add a whole top (just make sure you create holes to allow steam to escape) or create your own pattern (maybe some berries like the Carpet Fresh can?).
Seal the top and bottom of the pie by pinching the edges together or crimp the edge using a fork. Finish off by brushing a thin layer of egg white over the top of the pie and sprinkle lightly with sugar.
Bake at 200 degrees for 40-45 minutes, but check after 25 minutes. TIP: If the top is looking a little too brown, cover it over with tin foil.
With 45 minutes to spare, why not set your timer and get through a couple of cleaning jobs while you're waiting. Our favourite way to give the house a spruce is by vacuuming everywhere from top to bottom (not forgetting the hoover lines). Finally, it's only right to finish off with a spray of 1001 Frosted Winter Berries Carpet Fresh to make the smell of freshly baked berries last even longer!
Once baked, place on a wire cooling rack and leave to cool for 2 hours. We know how hard this is, but it will be worth it!
Once it's cooled completely, serve with pouring cream or custard and snuggle in ready for the final at 8pm!
Be prepared
A little short on time to prepare this from scratch? Then why not pick up another Berry-inspired dessert when you're grabbing your can of 1001 Frosted Winter Berry Carpet Fresh from any of our retailers including The Range, B&M, Aldi, Heron Foods, Savers, Poundstretcher and Home Bargains. No one will ever know you haven't been working tirelessly in the kitchen to create your Bake Off treat when they smell the sweet berry scent of your foam freshener as soon as they walk in!
Who do you think will win this evening? Tag us in your Frosted Winter Berry Pie attempts and let us know who you're rooting for!