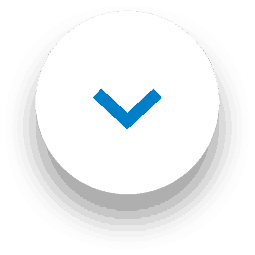 It's almost time to say goodbye to 2021 and hello 2022! Whether you're entertaining at home or heading out out to ring in the new year in style, 1001 Carpet Care is here to make sure our homes hop into January looking and smelling fresh (regardless of how fuzzy we are!)
It's the time of year we all make promises to ourselves – eat less, exercise more, maybe get through that pile of books we never manage to read.
But how many of us manage to stick to the New Year's resolutions we set?
A: not many!
If you really want to get serious this year, we've put together some top tips to help make sure they last.
So, before you pop a cork tonight and toast to a brand-new year, bookmark this blog ready for your new start tomorrow!
Keep it small
To avoid failure, the article, How to make and keep your New Year's resolutions, advises us to keep it small. Cutting your chocolate fix down from every day to a few times a week, for example, is much more achievable than swearing off it forever.
Write it down
Once you've zeroed in on your goal, write it down somewhere. It can be in a notebook, a journal, or on a Post It note on the fridge. Then if you feel comfortable, tell the people close to you what you're doing and why.
Be kind to yourself
Remember, it's ok to slip up. January is already miserable. The last thing you want is more pressure. If you fall off the wagon, notice what derailed you and draw up a plan to swerve that pitfall next time it crops up.
Make it fun
If you're trying to get fit, do it with a friend. If you're trying a new cleaning routine, share it with someone who wants to do it too. If you can find a way to share the challenge and enjoy it, you'll be more likely to stay on track.
Have a fresh New Year with 1001!
If you're looking for something with a little less commitment than a year of no prosecco, then 1001 Carpet Fresh is for you!
Freshen up use on carpets, rugs and upholstery every Friday in just a few minutes. It's perfect for getting rid of unwanted odours before and after parties too!
Using 1001 carpet fresh
Shake can and hold upside down around 15 inches from the carpet, rug or upholstery
Press nozzle and sweep from side to side, applying a light covering of foam
No need to vacuum – just wait for it to dry!
1001 Stain Remover
Another easy resolution we can all stick to is to make sure we always have a bottle of 1001 Stain Remover to hand.
Remove spills and stains in a flash and protect against future staining. The perfect accompaniment to any New Year's Eve bash!
Wearing rubber gloves blot the stain using kitchen roll to absorb any excess liquid
Spray 1001 Carpet Stain Remover and wait for up to five minutes
Massage the product into the stained area
Remove excess dirt and foam with a dry cloth
Vacuum when dry
*Always test a small area for colour fastness
One for the morning after
If you wake up after a cracking New Year's Eve to wine stains on your carpet (we've all been there!) these are the handy How To guides for you!
How to remove white wine from your carpet
How to remove red wine from your carpet
Where to find 1001
As always, you can grab your 1001 products in the cleaning aisle at The Range, B&M, Aldi, Heron Foods, Savers, Poundstretcher and Home Bargains
Don't forget we're on Amazon too!
See you on social!
We've loved hearing from you in 2021, so make sure you stay in touch in 2022! You can find us on Facebook, Twitter, Instagram or Tik Tok.
See you next year! 😊