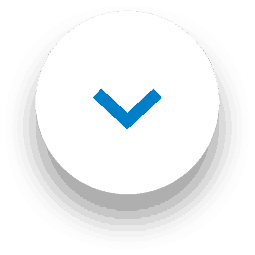 Renovating a new home, or just need of a change that makes gives your existing home a big face lift? Changing the carpeting is one change that make a drastic difference to the look and feel of your home – and with such a big investment, it's worth taking some time to consider this decision. We've narrowed down 5 of the most important things to consider when choosing a lounge carpet, plus tips on how cleaning carpet in the home will keep your new addition keeps looking great!
Style
Carpets come in different styles and have longer or shorter loops of material that are cut or left as is. Berber, Saxony, cut and loop, and frieze are four of the most common types. It comes down to which you think looks the best and feels the best – a frieze, for example, looks very casual and cosy, but a cut and loop style carpet allows for different patterns and designs. Saxony looks luxe, but it does show footprints, which may not be ideal in all parts of the home.
Material
Most carpets today are synthetic instead of wool, due to their cost, strength and durability, and stain resistance. Synthetic carpets are made from nylon, polyester, olefin or tryexta. Nylon, the most common, is also the most expensive. It is durable and bounces back into shape well, but it's less stain resistant than olefin or polyester. Olefin is colour-fast but not as resilient. Polyester is your all-around stain- and fade-resistant pick!
Pattern
Picking plain or patterned carpet is a big decision, one that has a lot to do with your design plans for the room.  Larger rooms lend themselves better to a patterned carpet than small ones, but if you love a splash of personality, how about a patterned rug? The right rug ties the room together and you can easily swap it for a new one when you get tired of it!
Colour
If you're completely redecorating your lounge, it can be hard to know which design choice to make first. A good rule of thumb is to pick your sofa colour first, as they're often more limited than your carpet option. When you've decided on those, then pick your paint colour last.
When it comes to which colour is best, it's important to consider your lifestyle. Carpets are expensive, so more neutral tones will last longer than more dramatic 'on trend' colours. If your lounge is a high-traffic area for pets or kids, also keep in mind that very light and very dark colours are quicker to show stains, dust, and hair.
Care
Once you've decided which carpet you like, do you need to consider how easy cleaning the carpet will be? Well, cleaning carpet stains aren't a problem when you've got 1001 Carpet Care on your side! Suitable for even delicate materials like wool, both the Shampoo and 3 in 1 Machine cleaner will keep your carpets looking smart when used periodically, and  with a range of emergency products that cover everything from wine stains to pet messes, plus a yummy-smelling Carpet Fresh scents to deal with carpet smells,  you're completely covered!