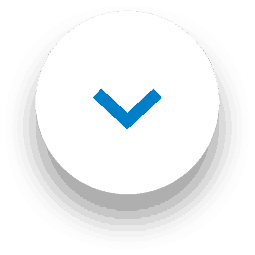 As it's National Best Friends Day, it's time to get your bestie over for a cup of tea, and don't worry if one of you manages to get tea stains on the carpets! 1001 is here to share our top cleaning tips, so you and your bestie can spend more time catching up and less time cleaning up.
What is National Best Friends Day?
Friendship may be celebrated at any time of year, but what better day to commemorate it than National Best Friends Day?
This day came about from the United States Congress in 1935 when they voted to set aside one day to honour close friendships. It's a joyful, cheerful, and all-around fantastic day that should be recognised and embraced. And although you may feel like you don't need a particular day to show your friend just how much your love them, it's certainly a great opportunity to get together and enjoy your favourite pastime!
How to celebrate National Best Friends Day?
Enjoy your favourite drinks together!
Have a film night
Get a takeaway
Play some board games
Go out for karaoke!
How to get rid of tea stains on carpets
Step 1: Using a dry paper towel, blot the stain to absorb as much liquid as possible. This is vital, especially if the stain is oil-based because oil-based products absorb quickly into carpet fibres, so hop to these types of spills as quickly as you can.
Step 2: Then, on the stained area, apply 1001 Carpet Stain Remover and wait up to 5 minutes. Make sure you don't over-wet this area.
Step 3: Massage the Carpet Stain Remover formula into the stained area with a dry cloth.
Step 4: Using a dry cloth or paper towel, absorb any extra liquid.
Step 5: Allow time for the area to dry before vacuuming. You can go over the steps again if necessary.
In an emergency, 1001 Carpet Stain Remover is the only carpet and rug stain remover you'll need. It fights stains while being gentle on your carpet fibres.
The magic formula cleans your carpet deep down, preventing future soiling and leaving no sticky nasties behind. It has been carefully created to get rid of tea, red wine, make-up, coffee, and tomato sauce stains in both wet and dry situations.
1001 Carpet Stain Remover is not only safe to use around pets and children, but it is also WoolSafe approved, meaning it may be used on even the most sensitive carpets like wool. In an emergency, it's your carpet's best buddy.
Where can I pick up tea stain carpet cleaner?
You can bag yourself 1001 products online from Amazon, The Range and Savers but if you're more of a physical shopper, you can find them at B&M and Home Bargains.
Will you have your best friend over for a cup of tea on the 8th June? Remember to tell them about your carpet's best friend, 1001, and follow us on Instagram, Twitter, Facebook and TikTok for more top tips on how to keep your carpet clean and fresh!