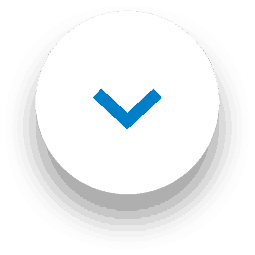 If you have cats or dogs, you'll know that they can sometimes leave their mark on your carpet. Whether it's your dog's muddy paws, or your cat's little accident, keeping your carpets clean can be a challenge – and that's why you need the best pet safe carpet cleaner.
So, if you have cats and dogs, here's a guide to a pet safe carpet cleaner and the best pet odour carpet remover. Keep reading to find out more.
1001 Pet Stain Remover – a safe carpet cleaner for pets
If you need to get rid of pet stains quickly and easily, 1001 Pet Stain Remover is the perfect product for the job.
1001 Pet Stain Remover is a fast-acting spray that is designed to tackle stains left by pets. The formula gently works deep down into the carpet to effectively remove stains such as cat and dog urine, faeces, vomit, and mud stains, leaving your carpets and upholstery looking clean.
And, it's both WoolSafe approved and safe to use around your four-legged friends.
If your cat or dog has left a stain on your carpet:
Remove any excess residue
Blot the stain to get rid of any excess liquid
Spray 1001 Pet Stain Remover and wait for up to 5 minutes
Massage the product into the stained area, removing any excess liquid with a dry cloth
Wait for your carpet to dry
Vacuum the cleaned area.
Remember to always test a hidden area for colour fastness before use. If affected, please don't use. Allow the treated area to dry before coming into contact with skin, and don't use on 'velvet' type materials, brocade, rayon or those unsuitable for wet cleaning.
Customers love 1001 Pet Stain Remover!
"This product has a fantastic smell and removes stains and smells with hardly any work at all!" – Jess2018, Derby
"Would definitely recommend it for those little accidents caused by your 4-legged friends!" – Debbs3006, Loughborough
"A big thank you to 1001 for making my home stain free and smelling great." – Bigguy, Great Yarmouth
Read pet stain carpet cleaner reviews here
Want the best pet carpet odour remover? Try 1001 Carpet Fresh Pet
Even though 1001 Pet Stain Remover may have dealt with the stain, your carpets can continue to smell. So, to get rid of the smell of cat wee or wet dog, try 1001 Carpet Fresh Pet.
1001 Carpet Fresh Pet will deal with all kinds of pet smells, and what's more, you don't need to vacuum! Blended by fragrance experts, it will leave your home smelling fresh and clean – and it's safe to use around all pets except birds.
This quick-drying foam penetrates deep down into your carpet fibres, instantly neutralising trapped odours. It dries in just a few minutes, leaving your carpet and whole room smelling great.
"Definitely would recommend this product to freshen up carpet, sofas and rugs" – Izzie, Newark
"Lasted for hours and did disguise the smell of the dog… I would definitely recommend" – Infetely, Essex
"This product is easy to use – just spray on it is a foam it dissolves straight away doesn't leave carpet sticky or wet and the light fragrance isn't too much just right. Pet friendly too" – Amanda 1968, Newcastle