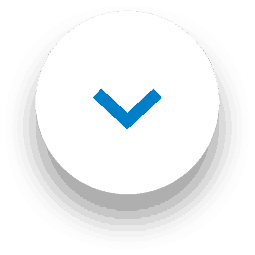 Over time, your carpet can get dirty. Muddy footprints, mucky paws and various spills and stains can leave it looking less than its best, and so from time to time you'll need to use a deep cleaning carpet shampoo.
Our guide shows you how to clean carpet at home. From tackling dried-in stains to using a carpet cleaning machine, follow these steps to a clean carpet.
How to clean carpet at home: Step 1 – tackle stains and spills
Carpet cleaning machines are good for giving your carpet a deep-down clean. However, they are not so good for dealing with specific spots and stains, or a dried-in spill.
So, before you give your carpet a good all-over clean, make sure you tackle any specific stains first.
A product such as 1001 Troubleshooter or 1001 Mousse can help. You apply these products directly to the stain, wait for up to 5 minutes, and then massage the product into your carpet. Once you have blotted any excess liquid with a cloth, wait for your carpet to dry and the vacuum the stained area.
Get 75p off your next purchase of 1001 Troubleshooter with our coupon
How to clean carpet at home: Step 2 – use the carpet cleaning machine
Once you have tackled any spills and stains, and you have vacuumed your carpet, it's time to use your carpet cleaning machine and 1001 3 in 1 Machine.
1001 3 in 1 Machine is designed for use with all known carpet cleaning machines. It works deep down into your carpet's fibres, gently lifting dirt and stains. And, because it minimises foaming in your machine, it's really easy to use.
Simply mix 4 capfuls into 1 litre of warm water, pour this into your carpet cleaning machine, and shampoo your carpet thoroughly.
As well as attacking ground-in dirt, the unique polymer ingredient in 1001 3 in 1 Machine leaves a protective shield that will help your carpet resist future stains, keeping it cleaner for longer.
The best carpet cleaners will normally leave your carpet dry enough to walk on after about 5-6 hours. If you can leave your carpet to dry for longer, that will help!
How to clean carpet at home: Step 3 – freshen your carpet
Once your carpet is dry and looking great, add the finishing touch with a spray of 1001 Carpet Fresh.
1001 Carpet Fresh is a quick-drying foam that neutralises trapped smells in your carpet, leaving your room and home smelling great. Choose from four fragrances:
Find out more about 1001 Carpet Fresh here.