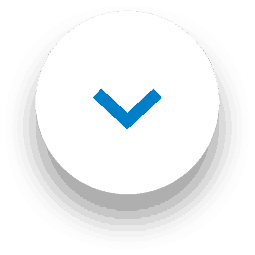 Carpets are warm and inviting and turn your home into 'home sweet home'. But, over time, they can become tired thanks to muddy shoes, pets, spills and stains – and you'll need to know how to clean carpet.
The 1001 carpet care range is your carpet's best friend. It is designed to clean and invigorate your carpets. So, whether you need to get rid of a nasty stain, or you want to give your carpet a really good all-over clean, we have the carpet cleaner solution to suit the job.
Keep reading to find out more.
1001 Troubleshooter and Mousse are perfect for removing a drink or food stain on carpet
If you've ever knocked a glass of wine or a cup of tea onto your carpet, you're not alone. Carpets can take a battering from food, drink, make-up and mud. And, if you have kids or pets, then it's easy for a little accident to happen.
To get rid of spots and stains, you should turn to two of our best-selling products:
1001 Troubleshooter  – Designed to tackle all types of spills and stains, 1001 Troubleshooter cleans deep down into your carpet. Easy to use, its unique formula helps prevent future soiling and leaves your carpet looking great.
1001 Mousse  – Perfect for ground-in dirt, 1001 Mousse will tackle a wide range of wet or dry stains including red wine, tea, mud, juice and coffee. Its rapid-drying formula works deep into fibres and removes stains quickly and effectively.
All our stain removal products are WoolSafe approved, meaning they are completely safe to use on all types of carpets. They are also kind to your pets and your family.
Looking for the best carpet cleaner? Watch our video
Use 1001 Shampoo for cleaning carpet stains over a wide area
Over time, your carpet can sometimes become dirty or discoloured. This is especially true if your carpet is in a high-traffic area such as your hall or lounge.
Our wide area carpet cleaning products are perfect for times when you need to give your carpet a good deep-down clean.
1001 Shampoo  – Ideal for treating larger areas, 1001 Shampoo tackles ground-in dirt. And, its unique formula reaches deep into fibres to leavesa protective shield to keep your carpet cleaner for longer.
1001 3 in 1 Machine  – Designed for use with all known carpet cleaning machines, 1001 3 in 1 Machine cleans your carpet deep-down. It helps gently lift dirt and stains, while its protective agent helps to prevent resoiling to keep your carpet looking cleaner for longer. Its anti-foam agent also helps minimise foaming in the machine, which can reduce the risk of malfunctions and too much foam.
Both 1001 Shampoo and 1001 3 in 1 Machine are WoolSafe approved. This means that they are safe to use on all types of carpets and rugs, and they are kind to your pets and your children.
See how 1001 Shampoo can get stains out of cream carpets
Leave your carpet smelling naturally clean with 1001 Carpet Fresh
Sometimes, smells can linger in your carpet. 1001 Carpet Fresh is designed to get rid of smells in your carpet, rugs and upholstery. It leaves your room smelling naturally clean and fresh.
Blended by fragrance experts, this quick-drying foam works into fabrics to eliminate smells without leaving any mess.
Again, 1001 Carpet Fresh is WoolSafe approved and completely safe for all carpets. You'll get hours of freshness without the need to vacuum.
How to clean carpet if you have pets – Our specially formulated pet range is perfect
There are more than 50 million pets living in UK homes. Even though we look after our furry friends, their smells can linger in your carpet. And, they can have the occasional accident!
Our specially formulated pet range is designed to deal with pet stains and smells:
1001 Pet Stain Remover  – This works deep down into the fibres of your carpet or rug to remove pet stains and muddy paw prints. It's gentle on your carpets and upholstery and will help to leave them nice and clean.
1001 Carpet Fresh Pet  – Blended by fragrance experts, this quick-drying foam eliminates all types of pet smells, leaving your home smelling naturally clean.
The special pet formula is WoolSafe approved and designed to be completely safe for pets (just don't use 1001 Carpet Fresh Pet near birds).