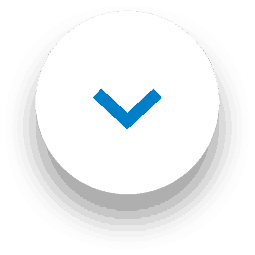 The school holidays are here once again! You love your children's creativity—and this year has certainly meant more time helping them with art projects and crafts. But you don't always love how messy kid's crafts seem to be. Hands-on crafts tend to mean hand-scrubbing surfaces later! But, with the right child-safe carpet cleaner, you can tackle even the toughest messes. Here we're going to cover two of the toughest craft messes, ready for the October half-term fun to begin!
Cleaning Up Slime With 1001 Child Safe Carpet Cleaner
Ah, slime. The thing all kids seem to want to make but quickly lose interest in playing with. (Which is fine by us, it can get pretty dirty!) However, we aren't so fine finding slime stuck to the carpet. But we have a child-safe carpet cleaner spray solution to help you out!
To clean slime up with a child-safe carpet cleaner spray:
 Remove any excess slime with a dry tissue or cloth. 

 Apply 1001 Carpet Stain Remover and let it sit for five minutes.

Using a cloth, massage the product into the stain in a circular motion. 

Repeat the previous steps again

Pat dry with a dry cloth or paper towel and vacuum
How to Clean Up Glitter 
Glitter is an addictive addition to all art projects. Or at least it seems like our kids think so! Unfortunately, glitter is notoriously difficult to clean up. One sparkly picture that has to be kept on the fridge can equal months of little shiny squares around the house. Thankfully, there are some ways to combat this!
First, try carefully scooping up as much as you can if there is a big pile. On carpet, it's particularly important not to spread the glitter around or push it into the fibres. You'll also need to be careful of this when using a hoover. Use an attachment without a brush, as the glitter will want to stick to the strands. When you've sucked up as much as you can, reach for a roll of wide tape, like duct take or packing tape. Wrap it around your fingers with the sticky side out and pat the glittered area until clean, but it will help you remove as much glitter as possible. Alternatively, you can use a lint roller to pick up glitter bits if you have one handy!
If any glue residue is left behind on your carpets, make sure to reach for 1001 Mousse (which is also a child safe carpet cleaner)! It will be like the stains never happened. And with a quick spray of your favourite Carpet Fresh scent, domestic perfection will once again be restored. 
Where to Buy Carpet Cleaner Spray
If you have some crafty afternoons planned, you best make sure you're stocked up! You can buy all 1001 Carpet Care products and carpet cleaner sprays from favourite retailers including Savers, The Range, Poundstretcher, and B&M. Or if you prefer, you can order from our Amazon Shop!
Follow us on Instagram, Facebook or Twitter for more child-safe carpet cleaner tips as well as fun contests and product announcements.