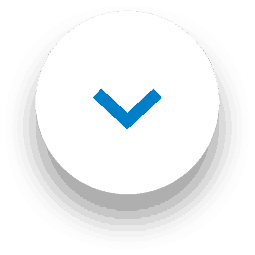 It's Child Safety Week 2022 and now that it's the start of summer, children will be playing outside more and doing what children do best: messing around. So, read on as 1001 tell you how to get blood out of carpets.
With the information below, the risks of cuts and scrapes can be reduced, which keeps our children safe and our carpets blood free!
What is Child Safety Week?
This week is run by Child Accident Prevention Trust to build awareness of the risks that can cause children to have accidents so that they can be prevented. During this week, events are held by organisations such as schools and hospitals to promote safety messages in a memorable and engaging way.
Whilst not every accident can be foreseen, there are some things you can do to keep your children safe at home and in the garden:
Use stair gates for early years
Secure all heavy furnishings to the walls
Be careful how you position furnishings, to avoid children climbing
Cover electrical outlets that are not in use
Install cabinet locks
Tie back cords on blinds
Use corner cushions on sharp corners
Install and maintain smoke alarms and carbon monoxide alarms
Never leave a child alone and on top of furnishings such as beds, sofas, changing tables
Make sure gates and fences are safe and secure
Remove dangerous plants
Place plant foods and chemical solutions into a cupboard and lock it
Stick to softer surfaces such as grass and avoid hard patios
Put a fence or mesh around ponds/water features in your garden
If you have the space, create an area outside that's just for them
Even when you follow the points above, scrapes, bumps and bruises can still happen, so make sure you're always equipped with a first aid kit and seek professional help for more serious accidents.
How to get blood out of carpets
Once your child is back on the mend and another adult is looking after them, it's time to look at how to get blood out of carpets using 1001 Shampoo!
What you'll need:
How to get blood out of carpets:
Plug in your vacuum and remove any obvious dirt around the blood stain.
Mix one part of 1001 Shampoo formula with 6 parts of water in a bucket.
Soak a clean cloth into the mixture, squeeze out a little and work into the blood stain.
Allow to dry and vacuum the treated area once again.
Freshen up your carpet with a Carpet Fresh fragrance – it'll leave a pleasant aroma that you and your little one can enjoy for hours to come.
Get blood out of your carpet with 1001 Carpet Shampoo and Carpet Fresh fragrances
Now you know how to get blood out of carpets, pop by your nearest Home Bargains or shop online at Amazon, The Range or Robert Dyas to bag yourself quality carpeting cleaning products.
Excited to use 1001? Tell us about your favourite 1001 products on social – we're active on Instagram, Twitter, Facebook and TikTok, and run regular competitions – so get involved and join the community, we'd love to welcome you to #1001carpetcare.