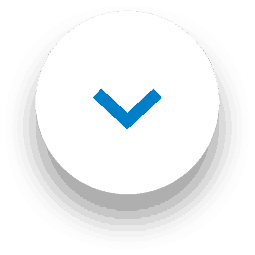 How to clean cat wee off carpet?
Britain is a nation of cat lovers. Estimates suggest more than 8 million cats share our homes, with around one in four households owning a feline friend. Cats love snuggling on carpet, but from time to time you may have to deal with the odd accident: cat wee on carpet. Particularly if you have kittens or you are toilet training your four-legged friend.
Dealing with cat wee off carpet need not be a huge problem. Just follow these steps to get cat urine out of carpet.
Your 5-step process to cleaning cat wee off carpet
Blot excess liquid
Your first step to clearing up a cat wee is to blot the stain to absorb any excess liquid.
We always recommend that you use rubber gloves when tackling pet stains. Use a cloth or kitchen roll to absorb as much of the liquid as you can.
Apply 1001 Pet Stain Remover
1001 Pet Stain Remover has a unique, pet specific formula that is designed to deal with accidents caused by your four-legged friends.
Once you have blotted the cat wee off carpet, spray 1001 Pet Stain Remover and wait for up to 5 minutes. Then, massage the product into the stained area using a cloth.
Repeat/remove excess dirt and foam
Once you have applied 1001 Pet Stain Remover to the stain and massaged it into the area, you should remove any excess dirt or foam with a dry cloth.
Repeat the process if required, and then wait for the area to dry.
Vacuum
Once the area of treated carpet or rug is dry, vacuum the area.
Go the extra mile by freshening your carpet
The four-step process will tackle the cat wee off carpet, leaving your room looking great and smelling fresh.
If you do want to go the extra mile, you can apply 1001 Carpet Fresh Pet. This carpet, rug and upholstery freshener gets rid of pet smells, leaving your room smelling naturally fresh. The quick-drying foam works into the fibres, neutralising bad smells without leaving any mess.
Simply spray 1001 Carpet Fresh across your whole carpet and you'll benefit from hours of freshness.
And this is how you clean cat wee off carpet, or any other accident.
See which carpet cleaning products are safe for your pets
Remember to always test a hidden area for colour fastness, and don't use 1001 Pet Stain Remover on 'velvet' type materials, brocade, rayon or those unsuitable for wet cleaning. Don't use 1001 Carpet Fresh Pet near birds.