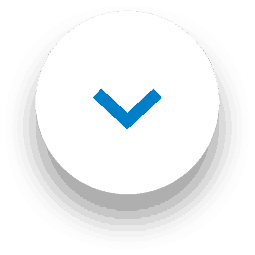 On a cold evening, there's nothing more comforting than a plate of pie and mash. Invented by the Ancient Egyptians, pies have become a huge part of British culture with three-quarters of us eating at least one pie every month.
The most expensive pie sold for a whopping £8,195 back in 2005, while catering students from Warwickshire baked an enormous 23,237 lb meat pie back in 1998 in a container two feet deep. Shakespeare even killed two of his characters with pie!
To celebrate National Pie Day, we reveal Britain's favourite pies and look at how you can get gravy stains out of your carpet. Keep reading to find out more.
Britain's favourite pies revealed
What's your favourite type of pie?
A 2018 survey found that the UK's favourite pie was 'shepherd's pie'. We've been enjoying the lamb mince pie since back in 1854, and early cookery books suggested making a shepherd's pie as a way of using leftover meat.
A close relative – the cottage pie – came second in the survey. The cottage pie has been around since the 1790s, and generally consists of beef mince, gravy, and sometimes other vegetables all covered in mashed potato.
Britain's top 10 favourite pies
Shepherd's
Cottage
Fish
Chicken and mushroom
Steak and ale
Pork
Meat and potato
Steak and kidney
Corned beef
Vegan
If you're looking for something more exotic, you should check out California's annual Strange Pie Contest.
The event asks people to submit their 'freakiest, oddest, most non-traditional (and yet still delicious)' pie, and previous entrants include the Pickle and Peanut Butter pie, the Club pie (French fries, bacon, and mayonnaise), and the Candied Peppers and Chocolate pie'.
How to get gravy out of carpet
With seven of the UK's favourite pies containing gravy, it's easy for spills and stains to happen. If you get gravy on your carpet, then don't panic – just follow our five-step guide:
Blot the stain with kitchen towel to absorb any excess liquid and remove any residue.
Apply 1001 Troubleshooter and wait for a maximum of 5 minutes.
Massage the product into the stained area.
Remove excess liquid with a dry cloth.
Leave the area to dry, then vacuum.
Always test an inconspicuous area of carpet before use, and always wear rubber gloves.
When your carpet is dry, get rid of any lingering pie or gravy smells by spraying 1001 Carpet Fresh.