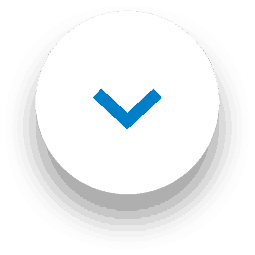 According to research from the PDSA, almost half of us own a pet. A quarter of UK adults own a cat, with 24% having a dog, and 2% owning rabbits.
With an estimated 11.1 million cats and 8.9 million dogs living in UK homes, it's perhaps no surprise that we spend hours cleaning up after them! Even the cleanest cat or smallest dog can leave bad smells in your home, so in our guide we look at how to get rid of the smell of dog and cat in your home.
Dog smell in house? Here's what you can do to get rid of the smell of dog
From muddy paw prints to unexpected accidents, dogs can make a mess of your home. If you have rugs or carpet then keeping them clean and fresh can be a challenge, particularly on rainy days or during the winter.
While products such as 1001 Pet Stain Remover and 1001 Shampoo can help you to keep your carpet clean and stain-free, what do you do if you're struggling with the smell of wet dog or dog pee?
One method is to use 1001 Carpet Fresh Pet. 1001 Carpet Fresh Pet safely banishes all types of pet smells and, what's more, you don't even need to vacuum!
This quick-drying foam is blended by fragrance experts and penetrates deep down into your carpet fibres. It dries in just a few minutes, instantly neutralising trapped odours and leaving your room smelling great.
It's really easy to use:
Clean your carpet and leave it to dry
Spray 1001 Carpet Fresh across your carpets, rugs and upholstery
Wait for it to dry (it takes a few minutes)
Enjoy hours of freshness!
1001 Carpet Fresh Pet is safe to use with pets (except birds) and you can use it on the most delicate of carpets, including wool.
How to get rid of cat pee smell
Cats can leave the occasional unwanted present. And, even if you've used a specialist carpet cleaner, smells can linger.
1001 Carpet Fresh Pet is designed to tackle smells including cat pee, wet dog and other smells such as tobacco and food.
You don't even need to vacuum. 1001 Carpet Fresh Pet will deal with any lingering cat or dog smell in the house, and leave your room smelling great.
Easy to use
Dries in minutes
Blended by fragrance experts
Leaves no mess or residue
Tackles lingering cat and dog odours
WoolSafe approved.
How to get rid of the smell of dog or cat – important information 
Allow the treated area to dry before coming into contact with skin
Don't use on 'velvet' type materials, brocade, rayon or those unsuitable for wet cleaning
Don't use 1001 Carpet Fresh near birds