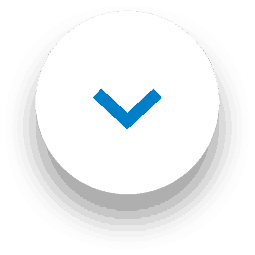 When it comes to keeping a clean house, Mrs Hinch has plenty of tricks up her sleeve. Need a streak-free shine to your windows? Ask Mrs Hinch! Need to reorganise your linen cupboards? Call Mrs Hinch! Need a good carpet cleaner? Mrs Hinch!
Mrs Hinch Knows What Makes a Good Carpet Cleaner
We all love to see which products feature in Mrs Hinch's very own #Hinchhaul each week. And we're beyond proud that 1001 Carpet Care is included in her must-haves!
Recently, she demonstrated how to use 1001 Shampoo to tackle tough carpet stains in your home. If you missed her Instagram story, make sure to follow our 1001 account! We always reshare the best Mrs Hinch's tips and tricks.
How to use 1001 Shampoo
Does your home need a good carpet cleaning? It's best to use 1001 Shampoo on a warmer day so that your carpets dry quickly. Always ensure that the room you're cleaning is well ventilated.
Before you start your 'Mrs Hinch' carpet cleaning routine, you need to vacuum thoroughly. If you're cleaning an area rug, remember to vacuum underneath!
Once you've finished vacuuming, it's time to break out the good carpet cleaner:
Mix 1-part 1001 Shampoo with 6 parts water.
Use a clean, colour-fast cloth to apply the solution to the stain. Be careful not to over-wet.
Once the carpet stains are gone and the carpet is dry, give it another vacuum.
When you've finished cleaning your carpet, Mrs Hinch always finishes off with her favourite carpet freshener, Carpet Fresh Pet! It has a tropical fragrance and a quick-drying foam penetrates deep down into your carpet fibres, instantly neutralising trapped odours. It dries in just a few minutes, leaving your carpet and whole room smelling great for hours!
Why Is It So Important Not to Over-Wet?
We talk a lot about making sure you don't over-wet when cleaning carpets. Even a good carpet cleaner can cause a disaster if you over-wet! But what exactly happens if you get a carpet too wet while cleaning?
There are two main issues that arise when you over-wet. Firstly, the backing of your carpet can soak up too much water, then expand and warp. If you over-wet a wool carpet while cleaning, you can even have brown spots appear from wet backing. Another issue with too much water when cleaning is that the carpet can become mouldy if it takes too long to dry.
Need More Carpet Cleaning Advice?
We're always happy to help if you need help with your carpet! We work with cleaning experts like Mrs Hinch, and write articles like this one. Follow our Facebook page or Instagram for the latest tips!
If you want to get your hands on the 1001 Shampoo, it is now available in store at The Range. For a limited time only, you can purchase the new product for an amazing £1.89, so head to your local store before the offer ends and you can achieve a beautifully clean carpet just like Mrs Hinch!