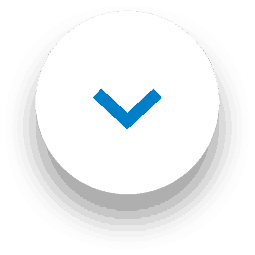 Welcome to our weekly round-up! As a proud sponsor of National Pet Month, this week we've been mostly concentrating on pets. Find out how to get a free sample of 1001 Carpet Fresh Pet, where to buy 1001 online and how to freshen carpet.
Keep reading for everything you need to know this week…
Pick up your freebie at the All About Dogs show
If you're looking for a great day out with your pooch or your family, an All About Dogs show is a great way to spend a day. With competitions, events and loads of things to see, it's the perfect dog-lover's day out!
The next All About Dogs show is on 21/22 April at the Newark Showground, Nottinghamshire.
If you're planning to go to one of these events, you'll be able to pick up a free sample of 1001 Carpet Fresh Pet. You'll also be able to collect a coupon for 75p off your next purchase of 1001 Troubleshooter.
Find out more about the show and how you can grab a 1001 freebie in our blog.
Where to buy 1001 online
There are loads of ways that you can buy your favourite 1001 products online. From retailer websites to our very own Amazon store, it's never been easier to grab your 1001 cleaning and freshening products on the web.
On the blog this week, we shared a guide to how and where you can buy 1001 products online. Find out more here.
Remember this 1001 ad from back in the day?
Here's a blast from the past for this week's #ThrowbackThursday. Anyone remember this ad?
How to freshen carpet and keep your home smelling great
If you want to get rid of bad smells in your carpet and leave your home smelling amazing, 1001 have just the thing!
1001 Carpet Fresh eliminates all types of hidden smells, without the need to vacuum. Blended by fragrance experts, this quick-drying foam penetrates deep down into your carpet fibres. It dries in just a few minutes, leaving your carpet and whole room smelling naturally fresh and clean.
1001 Carpet Fresh is safe to use on the most delicate of carpets, including wool. It's also child and pet-friendly (just don't use it near birds).
Choose from four great fragrances:
Find out more here.
A cruelty-free reminder
In case you missed our recent update, 1001 products are not only animal-friendly but also cruelty-free.
Since 2004, 1001 has been part of the WD-40 Company. No products manufactured by the WD-40 Company have ever been tested on animals.
We don't condone unnecessary animal cruelty. We have never conducted animal testing ourselves or commissioned any outside organisation to do so on our behalf.
Meet Toto, the rescue pug
Our #FreshFriday photo on Instagram today features Toto, the rescue pug. It's fair to say that she's not *entirely* convinced by the 1001 Carpet Fresh Pet in this particular shot…
If you've not read about Toto, find out how she's part of our drive to ensure responsible pet ownership and to support the re-homing of rescue dogs here.