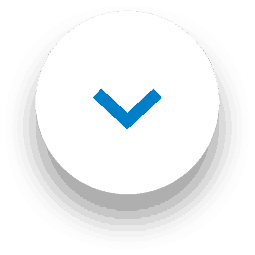 In recent years, carpet recycling has increased significantly in the UK. Over the course of the last 9 years, the amount of carpet diverted from landfill has increased by 33%, equivalent to 709,000 tonnes of waste.
So, instead of providing carpet cleaning tips this week, we're looking at the various ways you can help the environment by recycling your old carpet. Keep reading to find out more.
Carpet recycling in the UK on the rise
In recent years, organisations such as Carpet Recycling UK have been working hard to encourage the reuse of carpet. Carpet Recycling UK is a not-for-profit membership association working to reduce the amount of carpet waste being sent to landfill, and so far they have achieved real successes, including:
Increasing the amount of carpet diverted from landfill from 2% to 35% in the course of 9 years. In total, this equals 709,000 tonnes of waste.
Increasing the number of reuse, recycling, and energy recovery facilities they operate from 6 to 20.
Recovering 35% more energy from recycling carpets since 2015.
So how can you recycle your old carpets? Here are some ideas.
Sell your carpets
If your carpets are in good condition, then you could consider selling them. If they just have some minor spots or stains, use carpet cleaning solutions such as 1001 Troubleshooter. If they just need a good all-over clean then try 1001 Shampoo.
You can sell online at sites such as eBay or Gumtree, pop an ad in a local shop window or the local paper, or put a card on a local noticeboard.
Return it to the carpet shop
If you have bought a new carpet, then it's possible you will be able to recycle your carpet through the store.
Carpet shops will often take away your old carpet when they fit your new one. Check whether your carpet supplier offers a recycling service.
Give your carpet away
Across the UK there are schemes such as Freecycle which allow you to recycle goods that you no longer want.
Freecycle is a non-profit organisation that lets you advertise unwanted items you're prepared to give away. If a fellow user wants to take your used carpet, they will contact you via Freecycle and arrange to come and collect it from you.
Donate your carpet to charity
Charities often have wide-ranging needs, so find out whether there's a charity in your area that would benefit from a used carpet.
Check with the Reuse Network whether there's a reuse centre near you and a charity that would appreciate from your donation.
Give it to a local animal shelter
A used carpet can be a real help to a local animal centre. Carpets are good for lining cages and kennels, make good mats, and are excellent for keeping animals warm.
Consider donating your used carpet to an animal shelter near you.
Use it yourself at home
There are loads of alternative ways that you can use an old carpet at home. Here are some examples:
Insulating your compost heap
Using it to line a garden pond – use old carpet before you put the pond liner in as it protects the liner from sharp stones
Use it to cover your car windscreen and protect it from frost
Use it on your vegetable patch to prevent weeds.
Take it to your local recycling centre
Many local recycling centres have containers for carpet waste. Find out from your local council whether your nearest recycling centre has an option for your old carpets.