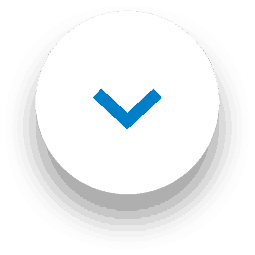 We're well and truly into winter now, and if you're anything like us, you'll love the cosy winter days spent at home. But if you're getting a little bored of the same four walls and need something to help pass the time, we've put together a list of jobs to help get your home sparkling with the best carpet cleaner!
As magical as Christmas is, once it's all over, your home is usually due a good clean and big tidy up. With food and drink spillages and guests' muddy footprints, the carpets in your home can start to look a little worse for wear!
So, as it's #TipsTuesday, we've got lots of cleaning tips and ideas to get your home looking great.
Get your house looking great with the Best Carpet Cleaner
Here are some little ways to get your home back to its best. Ps, please don't feel like you have to tackle them all at once!
Clean the carpets
The festive period often means that we're hosting lots of family and friends. Unfortunately, that means our carpets can take the brunt of a busy home. You can bring life back to your carpets with the best carpet cleaner from 1001. It works hard on stubborn stains!
Clean the oven
With winter-warming one-pots on the go, the cooker has never seen so much action! Why not give it a spruce up, tackling the glass front and cleaning up the wire racks.
Disinfect the tv remotes
This one probably isn't on top of your cleaning regime list, but TV remotes can harbour germs and bacteria. Wipe the remotes with a cloth containing anti-bacterial spray. Remember not to spray directly onto the remote.
Clean out the bins
With all the friends and family we've been hosting, our bins have never seen so much action. So why not give them a good bleaching out, removing any germs and potential bad smells.
Freshen up the tiles
If your bathroom is in need of a revamp, don't go splashing the cash, simple scrub up the tiles to give them a new lease of life. Use hot soapy water or go for bleach first if they're really discoloured. Failing that, grout pens are super easy to use.
Tidy the garden
We might not be out in the garden as much over winter, but that doesn't mean we should let it get untidy. Why not clean up those leaves and prune back unruly bushes? And if you manage to get a dry day, protect sheds and fences with a good lick of paint.
Clean the kettle
At 1001 we love a good cuppa to warm the cockles in winter. The trouble is, the more we boil the kettle, the more limescale there is! Bring your kettle back to its best with a good descale.
Wash and freshen up cushion covers
Forget buying new cushions, simply pop the covers in the wash to make them look and smell great!
Clean the windows
With the kids' Christmas stickers removed, it's time to give the windows a good clean, getting rid of sticky marks and fingerprints.
Donate items to charity or sell them online
As lovely as receiving Christmas presents is, sometimes the kids end up getting two of the same thing. With the new year in full swing, now's a great time to clear the clutter and make some space by gifting unwanted items to charity. Or you could try and make some much-needed pennies by selling things online.
We think that gives you quite enough to be getting on with!
Why winter is the best time for cleaning
During the winter we spend a lot more time indoors, compared to the summer months. So instead of waiting until that spring clean, why not make the most of this time at home now by giving it a good clean up? Here are some great reasons to get cleaning over winter:
It boosts our mood
Remove bacteria and germs
Reduce the risk of creepy crawlies and pests getting into your home
Protect your flooring
Improve air quality
It's best to make sure we're breathing in the best air possible. So dust off those lampshades and curtains and tackle the skirting boards. Popping a few plants in your living spaces can help purify the air too.
How to freshen up with the Best Carpet Cleaner
For those stubborn stains, we recommend using our 1001 Stain Remover. Here's how it works:
Blot the stain
Blot the stain with a dry paper towel to absorb as much of the liquid as possible. Carpet fibres tend to soak up oil-based products quickly so it's important to deal with these spills as soon as possible.
Apply carpet stain remover
Next, apply 1001 Carpet Stain Remover on the stained area and wait for a maximum of 5 minutes. Be careful not to over wet this area.
Massage the product
With a dry cloth massage the Carpet Stain Remover formula into the stained area.
Remove excess liquid
Remove any excess liquid with a dry cloth or paper towel
Vacuum
Leave the area to dry, then vacuum. You can repeat these steps if necessary.
Carpets not smelling the freshest? Give it a spruce with 1001 Carpet Fresh. For more specific how-to guides, head to the how-to section of our website.
Where to buy the Best Carpet Cleaner
Grab your 1001 products in the cleaning aisle at The Range, B&M, Aldi, Heron Foods, Savers, Poundstretcher and Home Bargains
We're on Amazon too!
Join the conversation
Have any winter cleaning tips for us? Tell us over on our social channels: Facebook, Twitter, Instagram or Tik Tok.