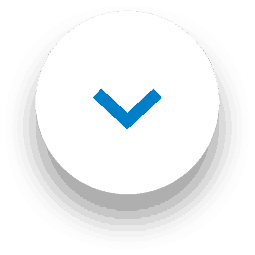 It can be easy to let home maintenance slip during the summertime because the days are longer and hotter, and naturally, we spend much more time outside enjoying the sunshine. However, to make maintenance easy and to help you keep your home a welcoming place, we've put together some quick general cleaning and carpet cleaning tips that'll take you only minutes.
General home and carpet cleaning tips:
Keep odours away – foods decompose much quicker when temperatures rise, which means your rubbish will be rotting much faster than usual, making the bin noticeably smelly. To help put these bad smells at bay, add some baking powder to the bottom of your bin bag, this will help to absorb odours.Whilst that takes care of your kitchen, you can freshen up your carpets, curtains, rugs and upholstery with Carpet Fresh. Simply shake the can, hold 15 inches away from the carpet and apply a light covering, allow it to sink in and dry – then breathe in the wonderful fresh scents of 1001.
Dust more often – with the windows being opened more frequently, dust builds more quickly, so to stay on top of it, grab a feather duster – preferably one with a telescopic handle. You can use this for all the levels around your home, from the ceiling and windows to cabinets and under the sofa, making dusting quick and easy.
Prevent mould growth – low humidity and high humidity can cause moisture in the air, and when trapped can cause mould to grow, particularly in areas like kitchens, bathrooms and laundry rooms. To prevent mould growth, open windows, use dehumidifiers and remember to leave washing machine doors open to dry out before shutting it after a wash.
Clean the microwave – with the temperature inside the home creeping up, the idea of turning on the oven or hob is much less appealing, so we tend to turn more towards the microwave. However, once we've polished off our ready-made lasagne the smell can linger inside the microwave, but don't worry, banishing it is easy! Slice a lemon in half, squeeze them over a small microwaveable bowl half-filled with water and place into the microwave for three minutes. After three minutes, take it out, give the inside a wipe and you'll have a zesty fresh microwave!
Spot stain removal – there's nothing like a refreshing ice lolly or a cold smoothie on a hot day but this can lead to annoying spills and carpet stains. To keep your carpets in top condition in the summer, use our Carpet Stain Remove to get rid of them without having to spend ages cleaning the whole carpet with a wide area cleaner.
Products to use with our carpet cleaning tips
1001 Carpet Stain Remover
Stains happen but what's important is that you have the right products to tackle them – which is where our Carpet Stain Remover comes into play. It's a tough formula that seeps down into carpet fibres, lifting and removing them, and thanks to a polymer ingredient, your carpet is protected against future messes!
1001 Mousse
Our Mousse is an expert at tackling wet/dry spills and ground-in dirt and it dries quickly too, so there's no unpleasant sticky residue to contend with afterwards. Whatever situation you may find yourself in, 1001 Mousse can help you to remove red wine, tea and coffee stains, mud, fake tan and much more.
1001 Carpet Fresh
For the finishing touch and to freshen your carpets, our 1001 Carpet Fresh can help you to breathe life back into your fittings. What's more, our quick-drying foam freshener is available in five fabulous fragrances:
Thai Orchid Pet
Soft Jasmine & Linen
Exotic Flowers & Pink Grapefruit
Frosted Winter Berries
Seasonal limited-edition Spring Blossom & Mandarin
Our fresheners are easy to apply and quick drying, and there's no need to vacuum so pick your favourite scent, apply and go!
More about 1001
Find our products in the shops at Home Bargains, B&M or online at Amazon, Robert Dyas and The Range.
Follow us on Instagram, Twitter, Facebook and TikTok for regular cleaning tips, tricks and fun giveaways!