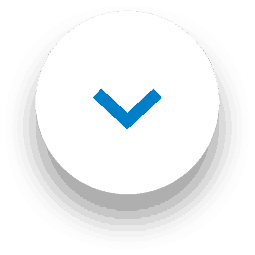 Summer is here and we are ready to celebrate – with some of our favourite cocktails! Why do so many summer classics pose such a stain-risk to our carpets? Sure, we'd ideally enjoy them out on a deck or lawn, but given the UK's changeable weather, guests can up inside for summer parties…And end up spilling red wine or fruit juice to stain your nice fresh carpet! Here are a few of the cocktails we love to sip over the summer – and how to minimize their mess-making potential when it comes to your carpets!
Pimm's Cup
Exceptionally easy and an all-around favourite, this summer cocktail is Pimm's No. 1 (a gin-based aperitif) mixed with soda and served in a tall glass. The glass is then stuffed to the brim with strawberries and cucumber slices. This delightful concoction is a British summer classic…and yet, no one has quite figured out how to fish those fruit-and-cucumber bits that you spent so much time slicing out of the glass politely – or without dropping the occasional piece. Cucumber might not be your typical stain culprit, but strawberry definitely is behind many a fruit juice stain – especially when soaked in Pimm's. Make sure you've got your Troubleshooter on hand!
Sangria
If you're truly feeling fearless – and in the mood for slicing fruit – then a sweet red sangria can't be beat. This wine-based Spanish cocktail is the perfect way to serve what is essentially a fruit salad, with splashes of brandy and orange juice for good measure.
Of course, with a name that comes from the Spanish word for blood, it's a definite danger to your flooring! We suggest avoiding red wine spills on your carpet by swapping it for white. And, if you want to avoid the  typical recipe's heavy sugar, ginger ale adds sweetness and some fizz!
Negroni
Nergronis are a lot less sweet and a lot less labour-intensive than the above. Really, the orange slice garnish isn't even necessary! However, that doesn't mean that it doesn't pose quite a risk to rugs and carpets alike.
Campari gives it a deep orangey-red colour. This is shaken with equal parts gin and vermouth before being poured over fresh ice in a short tumbler. Take care when making that pour – and if you have talkative guests who like to gesture while they speak! For stains that you may miss when they're made and discover when they've already dried, then reach for 1001 Mousse. It has a unique rapid-drying formula that works deep-down into carpet fibres to remove stains quickly. It's designed to effectively tackle ground-in dirt as well as all types of dry spills and stains.
Margarita
Traditionally made with tequila and lime, margaritas are a surprise culprit when it comes to surprise stains on your carpet. The super sugary drink is light in colour, but salt around the rim and the acidity of the lime make spills an urgent problem. This goes doubly true for any variations on the recipe, because a fruit juice stain are no joke! Troubleshooter should handle any salt rings that a spilt drink might make, but if your fiesta got a little more loco than you were expecting, it might be time for a deep clean! 1001 Shampoo is designed to tackle large areas of carpet and upholstery with a special formula that works its magic right into the fibres!