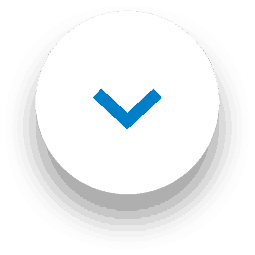 February has snuck up on us this year. But we definitely appreciate a reason to do something different for dinner! Pancake Day is the perfect at-home celebration to enjoy safely in 2021. But just because you're being pandemic safe doesn't mean you're safe from stains! Whether you're more into chocolate spread or syrup, you need these tips for the very best way to clean carpet after a pancake dinner!
The Best Way to Clean Carpet After a Pancake Dinner
You might feel guilty about 'breakfast for dinner' nights. After all, it feels so easy! But it's so fun to do something 'out of order', especially when you have young kids at home. They'll probably love the chance to help out with cooking! 
Unfortunately, that can cause some extra messes. To avoid a long cleaning session that might ruin your evening, we have these quick tips for using 1001 carpet care products. They're the best way to clean carpet quickly and thoroughly!
Spotted a Wet Stain? 
What's your favourite pancake topping? We love fresh fruit, maple syrup, chocolate spread, whipped cream… The list goes on! If any of those delicious toppings end up on the floor, here's what to do:
Blot up all residue with kitchen towel.

Apply

1001 Carpet Stain Remover

and wait for a maximum of 5 minutes.

Massage the product into the stained area.

Remove excess liquid with a dry cloth.

Leave the area to dry, then vacuum.
Discovered a Dried-on Mess? 
Of course, on the night of a special celebration, you might miss some of the mess. Say you discover dried on syrup, or (shudder) dried batter on your carpet or couch. Cleaning up is no problem at all!  Simply:
Scrape up as much as possible with a blunt knife or spoon.

Apply

1001 Mousse

or

1001 Carpet Stain Remover

. 

Massage the product into the stained area.

Remove excess liquid with a dry cloth.

Leave the area to dry, then vacuum.
Do you eat bacon or sausage with your pancakes on Pancake Day? Because your meal is happening right before bed, there won't be as much time for the smell to dissipate. The strong odour can be distracting when you're trying to get to sleep! Luckily, you can simply reach for your favourite can of 1001 Carpet Fresh:
Shake the can well.

Hold it upside down, about 40cm from your carpet, rug, or upholstery. 

Press the nozzle and sweep the can from side to side for a thin, even covering of foam.

Enjoy the fresh scent for hours!
Have More Questions?
We have A LOT of thoughts about the best things to eat with our pancakes. But most of the time, we just give you tips and tricks for the best way to clean carpet. Just head over to our Facebook page, Twitter, Instagram or Tik Tok to find out!
And, if you're running low on products, don't worry! 1001 Carpet Care products are carried at The Range, B&M, Aldi, Heron Foods, Savers, Poundstretcher and Home Bargains. Or, you can have your 1001 Carpet Care products come straight to your door by ordering from our Amazon Shop.