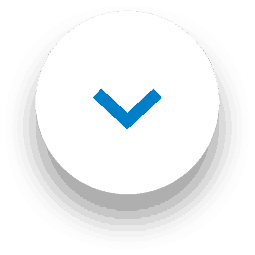 Do you have bathroom carpets?
For some people, the feel of a soft carpet as they step out of the bath is one of life's little luxuries. For others, having laminate floors or tiles in the bathroom makes the floor easy to clean and less likely to remain damp.
So, should you have a bathroom carpet? Keep reading for the pros and cons of bathroom carpets.
Why you should consider laying carpet in your bathroom
There are 4 good reasons why bathroom carpets are a good thing.
They will help you to avoid slipping
It's easy for water to pool on tiled or laminate floors. This can make it much more likely that you'll slip and fall.
If there are children or elderly people living in your house, then laying a carpet in your bathroom can give you the additional peace of mind that slips are less likely.
They are warm
When you're half-asleep and walking to the shower first thing in the morning, cold tiles or wooden floors don't offer the same warmth or luxury as a carpet.
Similarly, getting out of a hot bath onto chilly flooring can give your senses a shock.
Carpet is soft to the touch and gives you an extra level of comfort when you're getting in and out of the bath or shower. Stepping onto carpet makes going to the bathroom a pleasurable experience!
Carpet in the bathroom looks great
Carpet in the bathroom can give you a real touch of luxury. A good-quality, thick pile carpet is a really easy way of giving your bathroom an elegant and indulgent look and feel.
Your bathroom is often a space to chill out, and a nice plush carpet adds to the feeling of relaxation. As bathrooms are generally smaller spaces, it also won't cost the earth to fit a carpet.
Specific bathroom carpets are designed for that room
Advances in carpet technology mean that you can now buy carpets that are stain-resistant and come with waterproof backing that protects both the underlay and your bathroom floor.
A good-quality bathroom carpet should be easy to maintain. And, using products such as 1001 Shampoo will help you to keep your carpet looking great.
Read: Why you should use carpet cleaning products regularly
What you should consider if you're thinking about laying a bathroom carpet
While there are loads of reasons to consider carpeting your bathroom, there are some downsides.
Carpets can become stained if not cleaned properly
One of the common objections to bathroom carpet is based on hygiene.
The chances are your sink and toilet are also in your bathroom, and so it's likely that germs from your loo, bath and sink could be lurking in the carpet. The same might be said about the carpet around your bathroom bin.
Laying mats or rugs around these areas can help you to keep your carpet clean, but ensuring you regularly use carpet cleaning products is the only way to keep your carpet stain-free and looking great.
Mould and bacteria can appear
As well as stains and germs, carpets can also suffer from bacteria growth or mould if they are not cleaned in the right way.
Mildew and dirt can also build up in a bathroom carpet, mainly due to the excessive moisture that builds up in the room.
Choosing a specific bathroom carpet can help deal with this problem, as it has a waterproof backing. Making sure the floor underneath the carpet can't absorb water is another way to help with this issue.
Cleaning your carpet regularly is the easy way to ensure you don't suffer with mildew and mould problems. Large area cleaners such as 1001 Shampoo can help, and if you use a carpet cleaning machine then 1001 3 in 1 Machine is the perfect product.
Your bathroom carpet can become damaged
If you don't regularly clean your carpets, the above issues can lead to your bathroom carpet becoming damaged.
General carpets are not designed to be regularly exposed to moisture or water splashes and, over time, they can erode. This can have knock-on effects to other parts of your room, such as floors. Untreated mould can also spread to other soft furnishings.