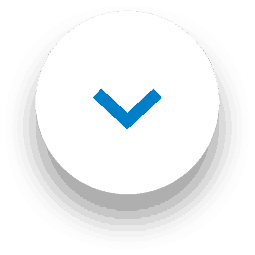 Make the most out of your carpet cleaning products and insert them in your cleaning routine.
As well as giving a luxurious style and feel to your home, carpet is comfortable and warm. It can also help to provide a quieter living environment, and because it's not as slippery as hard floors it can prevent accidents and injury.
Whatever your reasons for having carpet at home, you do need to clean it from time to time. Using carpet cleaning products can help you to keep your home looking and smelling great. Keep reading to learn more about the benefits of using carpet cleaning products regularly.
The best carpet cleaner keeps your carpet looking great
A regular vacuum helps you to keep your carpet clean, but sometimes you need to give your carpet a deeper clean.
If you have a carpet cleaning machine at home then products such as 1001 3 in 1 Machine work deep into your carpet's fibres, dispersing dirt and grime and leaving your carpets with a 'professionally cleaned' look.
If you don't have a carpet cleaning machine, 1001 Shampoo is also a great choice when you want to give your carpets a good all-over clean.
Giving your carpet a regular clean can keep it looking great and help to extend its life.
Cleaning carpet at home protects your carpet and prevents resoiling
1001 carpet cleaning products don't just get rid of dirt and grime from your carpet.
They also use a unique formula that reaches deep down into fibres to leave a protective shield on your carpet. This shield helps to defend your carpet against dirt, keeping it cleaner for longer.
A carpet stain remover deals with issues straight away
It's easy for accidents to happen around the home. Wet dogs can leave muddy paw-prints, children can drop food or juice, and who hasn't accidentally knocked over a cup of tea or a glass of wine?
Having the right carpet cleaning products on-hand makes it easy to deal with any spills or stains. Dealing with accidents straight away can help you to keep your carpet looking great, so use this 3-step process:
Blot the stain to absorb as much of the liquid as you can.
Apply a product such as 1001 Troubleshooter, 1001 Pet Stain Remover or 1001 Mousse and massage the product into the stained area.
Remove any excess liquid using a dry cloth. Wait for the area to dry and then vacuum.
See how 1001 products clear up a range of common carpet stains
Products like Carpet Fresh keep your carpet smelling great
Over time, smells can linger in the fibres of your carpet. Cooking and pet smells can begin to take hold, and if you're a smoker then tobacco smells can also become a problem.
Cleaning your carpet regularly helps to disperse some of these nasty odours from your home. In addition, spraying 1001 Carpet Fresh or 1001 Carpet Fresh Pet can lift these bad smells from your carpet fibres, leaving your room smelling naturally clean.