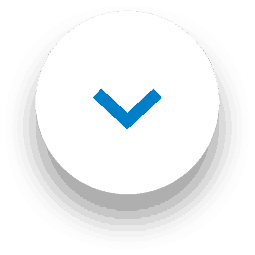 Happy 1st October! Autumn may have started last week, but the colder weather has now well and truly kicked in. Which means only one thing… We can officially celebrate Pumpkin Spice Latte season being here! As the wintery weather makes us want to curl up and grab our big jumpers, we are also more likely to grab ourselves a big mug of coffee. But with the nation drinking more hot beverages, that also increases the risk of getting a coffee stain on your carpet. But don't worry. Here is everything you need to know about the carpet cleaning solutions to rid your home of any persistent coffee stains.
Coffee carpet cleaning solutions
We've all been there. You put your coffee down for a split second when you sit down. Get yourself comfy on the sofa. Reach down to grab your coffee and… 'oops.' You may have just misjudged its placement or forgotten about it altogether. But it's too late. The coffee is no longer in the mug and is all over your carpet or rug. But with 1001 Carpet Stain Remover, there is no need to worry. All you have to do is follow the following steps for your coffee stain carpet.
While you grab the products from the kitchen, pop the kettle back on (by the time you've dealt with the stain, it will be boiled!) First, blot away any excess liquid with a clean, dry cloth. It's important to soak up as much of the liquid as possible before starting to try and remove the stain!
Spray the area with 1001 Carpet Stain Remover.
Use a colour-fast cloth to massage the product into the stain, then use a dry cloth to remove any excess liquid. Make yourself your second mug of coffee while you wait for the carpet to dry.
Once the area is dry, vacuum your rug or carpet and spray with your can of Frosted Winter Berries Carpet Fresh for all the cosy, autumnal vibes.
you can forget all about the accident as though it never happened!
Have a dried-in stain?
Even if coffee is not your go-to-brew, you can follow the above stain removal advice for any hot beverage stains which leave you feeling under the weather. But if you missed the spillage the first time (or the culprit didn't confess at the time), then follow our advice for dried-in coffee/tea/ hot chocolate stains below.
Grab your 1001 Mousse and shake the can well.
Hold the can 15-30 cm away from the carpet and apply an even coating.
Massage the product into the stained area with a clean, colour-fast cloth or sponge.
Leave to dry, then vacuum.
Where to grab your coffee-stain saviours
When you head out to grab your Pumpkin Spice Latte from the drive-thru, why not stop off at any of retailers including:
So make sure you're armed with the carpet cleaning solutions you need for any autumnal stains!
Unfortunately this isn't a brand new scent, but how amazing would that be?!