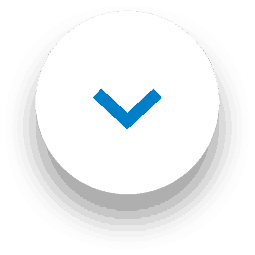 Whether you're moving into a new home or updating your current one, there are many choices to be made. Will it be paint or wall paper? Hardwood or carpet? If you've definitely decided that you want a rug, but can't decide what type, we don't blame you! From solid colour modern to vintage, there are many different types to consider. Thankfully because 1001 offers the best carpet cleaning for wool carpet, your choices don't have to be limited by material! Here are just a few of our favourite types of rugs from around the world.
Sisal
Sisal is a natural fibre that comes from the agave plant native to Mexico. Extremely durable and resistant to trapping dust, sisal mats are great for high traffic areas. However, it will expand and contract with moisture, so it's not a good choice for your entranceway if rainy or snowy boots are likely to be walking on it. With wool carpet cleaning solutions like 1001, you don't need to be shy about having a wool carpet in your home!
Persian
Hand-knotted – and featuring a high knot count – Persian rugs are some of the most sought after in the world. They are usually wool rugs but sometimes also made of silk. Persian rugs are luxurious and sure to draw attention your home. They come in blues and golds and greens, but red is a common colour – with delicate floral motifs that can make for a busy pattern or one that's sparser. They often have a centre circular shape that the rest of the pattern surrounds. Because these low pile wool rugs are so long-lasting, vintage Persian rugs are prized finds! To make sure it stays looking its best, make sure to keep 1001 Mousse on hand!
Moroccan
There are two main types of Moroccan rugs you're likely to come across – either Beni Ourain rugs or Boucherouite rugs. And they couldn't be more different! Boucherouite rugs are bright and colourful rugs, hand-woven from other scraps of fabric. With low to high pile, they're striking to see, but hard to clean, so not great for high-traffic areas of the home – Troubleshooter will handle your small stains but larger stains may be an issue!
Beni Ourain rugs are high pile knotted wool rugs that often only use black and white. The large, geometric patterns are the opposite of busy, so they're great for a minimalist look. With such light colours, you'll need to make sure you're on top of your rug deep-cleaning schedule!
Peruvian
If you're interested in a more unique wool carpet, then why not look into one from Peru? Llama or alpaca wool can be used, and have a slightly different feel from each other. The designs can also vary greatly depending on which region the rugs are from, though large geometric patterns are common. They can come in flat weaves, but alpaca rugs can also be nice a fluffy – very comfortable underfoot in your bedroom!
Want wool carpet cleaning tips?
Using the form below, you can get carpet cleaning advice sent to your inbox so you'll never be stumped by a stain again. And, if you need a carpet cleaning advice in an emergency, you can use the 1001 Carpet Care voice-activated app to ask Lisa what to do! And, you can always offer us your own tips and tricks in the comments at our Instagram page.