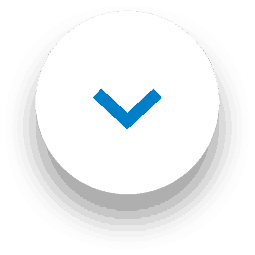 Valentine's Day is on the way and love is in the air! That's why at 1001 we're playing cupid and giving you the chance to win a Date Night Gift Experience Voucher for two in our fantastic giveaway.
Whether you're celebrating Valentine's Day or Galentine's Day or simply want a night away with a friend, we can't think of a better way to have fun than with our giveaway.
Here's what you have to do to win the Date Night voucher:
Like our Valentine's Day post
Follow us on any of our social channels
Tag a friend who you'd take with you on the date night – it can be a friend or partner!
Competition closes 28.02.2022 and full T&C's can be found here.
Valentine's Day ideas with 1001
If you have the kids at home and are not sure how to spend Valentine's Day, here are some great ways to help you enjoy the special day:
Make your breakfast Valentine's Day themed! Simply drop a little pink food colouring into your pancake mix. Add strawberries and raspberries and other pink extras
Cut the kids' school sandwiches and your partner's sandwiches into heart shapes
Make love notes with heart-shaped paper and get the kids to write down positive phrases on them
Create special heart-shaped bird feeders with the kids. Simply mix together lard with currants, breadcrumbs, cake crumbs, unsalted peanuts and then press into a heart-shaped mould. Add a string loop for hanging and cover over with more mix. Leave overnight in the fridge to set. Birds will love the tasty treat!
Valentine's Day on a budget?
Valentine's Day is a great excuse to spend some quality time together. But if your budget is limited, it doesn't mean your day has to be any less special. Here are some great ways to celebrate the romantic day on a budget:
Go for a movie night – this doesn't have to be at the cinema, it can be at your own home! Buy some popcorn, choose the film and turn down the lights and turn off your phone so you won't have any distractions. We recommend The Notebook – our favourite.
Pack a picnic – if the weather's on your side, pack up a simple picnic and take it to your favourite rural getaway spot. It can even be in your own backyard! Add some tealights for a romantic touch.
Have a romantic meal – whether you're going for your favourite takeaway or a homecooked meal, make it extra special by lighting some candles at the table.
Hide secret notes around the home – finding handwritten love notes in unexpected places like your lunch bag, bed or make-up bag is the perfect way to give your loved one a little buzz.
Galentine's Day ideas
If Valentine's Day to you is all about spending it with your friends, then here are some ideas:
Get the girls over for a pamper night – think facemasks, nail varnish and a bottle of fizz
Go for a hike – not only will the fresh air and outdoors help you reconnect with nature; you'll have fun doing it with friends. We find it usually helps when there's a pub at the end of the walk for a well-deserved lunch!
Schedule a call together – if you all live far away from each other, that doesn't mean you can't get together, albeit virtually!
Valentine's Day for one
There's nothing to say that Valentine's Day can't be all about you. Here's how you can give yourself some well-deserved me-time:
Order your favourite takeaway
Buy yourself some flowers – they'll brighten your mood and your home
Treat yourself to a pamper – whether you head to the spa or have a pamper at home with a facemask, make sure to take some time for you
Have a soak in the bath – light some candles, bring your favourite book and put your phone on silent…
Want a 1001 freshen up for the big night?
Whether you're inviting friends over or your loved one, make sure your home is smelling as fresh as possible with our easy-to-use, quick working 1001 Carpet Fresh. Here's how it's done:
Shake can and hold upside down around 15 inches from the carpet, rug or upholstery
Press nozzle and sweep from side to side, applying a light covering of foam
No need to vacuum – just wait for it to dry!
Need to get in the mood? 1001 can help!
Search and follow 1001 Carpet Care on Spotify to listen to our brand new It's the 'Spray' you make me feel playlist. It's the perfect soundtrack to your valentine's, galantines or self-care evening!
Where to buy 1001
You can buy 1001 from all your favourite high-street retailers including The Range, B&M, Aldi, Heron Foods, Savers, Poundstretcher or Home Bargains or head to Amazon.