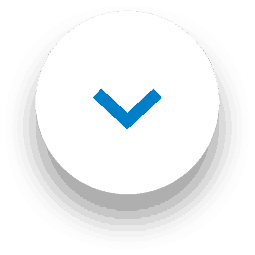 If you're a fan of 1001, then you know that we always have tons of fun competitions on the go. Most recently, we held a competition in partnership with Your Home magazine. The lucky winner who received the highest engagement on a picture of their home not only won a bunch of 1001 products, but is also being featured on Your Home magazine's website. Without further ado, let's meet our winner – Gwen from Holyhead, Wales!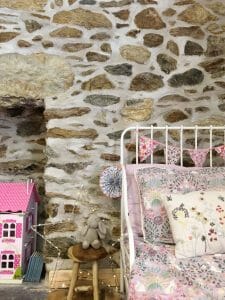 1001: First, why don't you tell us a bit about yourself?
Gwen:  I'm a Freelance Illustrator, mother of two daughters, [and] engaged to Tomos (a farmer).  Before moving here I lived by the sea. Winter or summer I'm always there! There are so many great seaside villages on Anglesey and plenty of places to go on rural country walks.
1001: And how did you come to own such a unique home?
Gwen: My partner's uncle was a labourer on the farm and inherited the farm only because he and the owner (his boss) had the same first name!  I've always loved the idea of putting my own stamp on a house and making it work for our way of living.
1001: Wow! How much work is there to do on your home?
Gwen: Half the house is still undergoing work, we hope to start on the kitchen and living room in a few weeks time. We have a lounge, utility room, en-suite and a bedroom all wooden flooring. All of upstairs are original. The lounge has to be my favourite room, I love the fireplace my father in law built in place of the old one (that was too small for a log burner.) I can't wait until it gets colder in the evenings again so we can light her up with the original window shutters closed. It's really cosy.
I also love the bedrooms, three have a floor to ceiling exposed feature stone wall with a fireplace. If we hadn't have gutted the whole house they would still be hidden! I don't have a before picture but do have a during and after picture of my daughters room.
When my partner and his Dad (they did most of the work) gutted the house they found the servants bell and wires running into the attic where they used to sleep. Tomos has left them there and hopes to use the bell as a door bell.
1001: We really love the light feature in the fireplace – is it natural light?
Gwen: [Nope!] Tomos put a dimmable spotlight inside the fireplace, it highlights the stone perfectly.
1001: So you really have a blank slate when it comes to decorating then!
Gwen: I'm planning on buying a few things for the kitchen when it's done, but have my eye on a few cushions as well. [I also]  use rugs to warm the place up. I can't wait! I could spend hours on Pinterest, stalking home accounts on Instagram and buying interior magazines in bulk. I guess I'm attracted to lived in homes nothing to perfect. I quite like the eclectic look, where not much match but complement each other beautifully.
1001: Do you have any advice for people thinking of taking on a major home project like this?
Gwen:The only advice would give is to be patient. All good things come to those who wait I guess. Also having started this journey over three years ago I've found that we're much more confident with our decisions. We feel as though we know the house better and know how to make it work for us now and for the future.
1001: And any final household tips?
Gwen: With tiny fingers our cream sofa does look a little dull from time to time but nothing the 1001 Mousse won't solve. Because it smells so nice I get excited to use it,ha!
Want to win like Gwen did?
Keep your eye out for more competitions like #1001Homes by following us on Instagram or following our Facebook page. Or, sign up to our newsletter with the form below to hear about giveaways before anybody else!