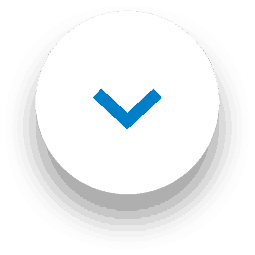 It's a December 1st double whammy here at 1001 HQ…
The 1001 Christmas filter is live!
And you can use it to enter our latest competition!
Yes, to celebrate the start of December and the launch of our feel-good festive filter, we are giving away a £50 John Lewis voucher!
Spend it on your loved ones or splurge on a little self-care – the choice is yours!
How to enter with 1001
Grab a can of the limited edition 1001 Carpet Fresh Frosted Winter Berries
Scan the QR code on the can to access the brand-new 1001 Let It Snow Christmas filter
Next time you freshen up your carpets, rugs and upholstery with 1001 Carpet Fresh, post the results on your Instagram stories using the filter
Make sure you tag 1001 so we can see your posts and add you to the draw!
Want an extra entry? Hit follow on any of the official 1001 socials: Facebook, Twitter, Instagram or Tik Tok!
Competition is open to UK residents only and closes 31.12.2021, so get your entries in before then. Full T&C's here.
Now let's get December all wrapped up!
Oh Christmas tree
If you haven't already, it's time to get decorating! Love a real tree? Pick one up as soon as you can, let the branches settle for a day or two, and they'll be ready for tinsel.
While your tree is relaxing, get the decorations out. To help save cash, assess what you've got before you go out and buy more.
Prefer an artificial tree? If you want to invest in one you can use time and time again, check out this handy guide
Pip the post
Early December is the perfect time to get any Christmas cards written and ready to post, especially if you've got relatives overseas. Get the kids involved too – even if it's just sticking stamps on envelopes.
For the little ones who still believe, get those letters to Santa in the bag now (it'll be a big help for the elves who do the shopping!)
Royal Mail post letters to Santa for free and the deadline is generally the first week in December.
The address is:
Santa's Grotto
Reindeerland
XM4 5HQ
That's a wrap
Finally, wrap and label presents as you buy them. We've started doing this and it's much less stressful than one big Christmas Eve wrap-a-thon. (Just remember where you've hidden everything!)
The Christmas Clean with 1001
It's the perfect time to start getting the house in order, especially if you've got guests booked in.
Start decluttering now – a little bit each day works wonders – and, if you've got time to schedule in a deep clean of the carpets, you'll be so glad you did.
Using 1001 Shampoo
Run the vacuum over the items you're going to clean
Mix 1-part 1001 Shampoo to 6-parts water
Modestly clean the area with a clean cloth
Wait for your items to dry
Vacuum again and enjoy!
Whether you're looking for a final flourish after a deep clean, or a quick freshen of carpets and cushions before your friends arrive for festive drinks, 1001 Carpet Fresh will leave the whole room smelling fresh for hours.
Everyone's got their favourite Carpet Fresh fragrance, but we highly recommend the limited edition Frosted Winter Berries for that seasonal touch!
Using 1001 Carpet Fresh
Shake can and hold upside down around 15 inches from the carpet, rug or upholstery
Press nozzle and sweep from side to side, applying a light covering of foam
Wait for it to dry and enjoy!
Good luck!
We hope our latest 1001 blog helps you get ahead this December. Tell us how you're getting organised on Facebook, Twitter, Instagram or Tik Tok
And don't forget to scan your can of  1001 Carpet Fresh Frosted Winter Berries to try out the 1001 Christmas filter in your next Instagram story.
Tag us and you could win that £50 John Lewis voucher!