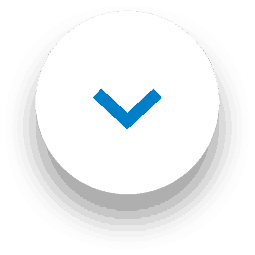 To help you kick-start your spring cleaning, we're giving you the chance to win instant prizes with Spin to Win! You can win anything from Karcher products to 1001 bundles, perfect for a cleaning session.
Spin to Win is now OPEN and will be running until May, so get playing today! Click 'Play now' at the bottom of this blog.
Spin to Win prizes
You can win any of the prizes from the full list below:
1001 Product bundle
Car Freshener & 1001 Branded Pen bundle
1001 Branded re-useable water bottle
£10 Love 2 shop vouchers
Self-Care Hamper
Self-Care book & 1001 Journal
Electronic Reed Air Diffuser
Cosy Ugg Slippers
Karcher Window Vac
Handheld vacuum
There's, even more, to win with 1001 Spring Fest Live
If Spin to Win wasn't enough, we're also running our Spring Fest Live event! Join us for a night of self-care, designed to help you unwind and distract you from the stresses of adult life.
Our Live event will be taking place on 23rd February at 7 pm, featuring the amazing Nat and Kat, better known as the @Twinklecleaningduo to share their cleaning tips and advice. Ask the influencers about your carpet cleaning dilemmas, find out some self-care saviours and meet some furry friends!
There will also be the chance to win some big-ticket items including a VAX carpet cleaning machine and Spa Day package!
More about 1001
For products that are easy to use whilst being tough on everyday stains including pet stains, then look no further than the 1001 cleaning range.
How to use Carpet Mousse:
1001 Carpet Mousse is ideal for achieving a professional cleaning standard and is great for wet or dry stains. The unique rapid-drying formula works its magic deep down into fibres to remove stains quickly including red wine, tea, mud, coffee, juice stains – and much more. Here's how it's done:
What you'll need:
1001 Carpet Mousse
Paper towel
Cloth
Vacuum
Water
How you use it:
Shake can well before use. Hold can 15-20cm from the carpet. Apply where required.
With a dry clean cloth, massage the Mousse formula into the stained area.
Rinse the area with water and then blot dry with a dry cloth or paper towel. Avoid over-wetting.
Vacuum treated area once dry.
Freshening your carpet
After following the steps above to remove the stain from your carpet, we highly recommend you use one of our 1001 carpet fresh products to leave the treated area with a beautiful scent!
Spin to Win
To play Spin to Win hit 'Play now'.
And don't forget to join us at Spring Fest Live on 23rd February at 7 pm
Where to buy 1001
Want to get your hands on 1001 today? Head to The Range, B&M, Aldi, Heron Foods, Savers, Poundstretcher or Home Bargains.