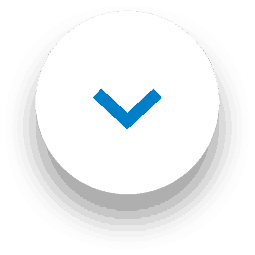 When it's Spring Clean time, 1001's got your back!

At 1001, we're always on hand to take the slog out of cleaning – especially when it's time for the big one! So let us pitch in with our top tips for a successful Spring Clean…
Do a little sort out first
It takes a bit of time, but it's well worth the effort. It's soooo much quicker and easier to clean a tidy house – plus hugely satisfying to clear out the junk!
Work from top to bottom
A brilliant time-saver! First get those cobwebs and dust off your ceilings, then move on to walls, then go for furniture and knick-knacks. Then finally zip round with the hoover to get everything that's settled. And if you work from the top of the house down, you'll side-step the 'up the stairs' effort too!
Don't forget your doormats
These often overlooked guys are key to a successful spring clean. A blast with the hose before air-drying outside ones will stop you walking old dirt back into the house, and with your indoors ones – vacuum both sides. Doing the underside will get the trapped dirt out onto the floor – where it's so much easier to vacuum up. Dirt be gone!
Clean windows when it's cloudy
We all know it's usually the sunny days that spur us into window cleaning, but that's actually the wrong time to do it! Warm days can make your window cleaner evaporate too quickly, while direct sun can overheat your glass and cause streaks. Nothing shady about that tip!
Use carpet cleaners that are up to the job
After all your hard work cleaning the rest of the house, you don't want to fall at the last hurdle. Use 1001 carpet cleaners (link) to give you long-lasting results and 100% reliability. Our Carpet Stain Remover will vanish spot stains without the effort of cleaning a massive area, while our 1001 shampoo makes short work on your larger, high traffic areas and shield carpets from new dirt. And if speed's of the essence, our fast-drying mousse is there when you need it.
Choose fresheners that prevent dirt
If you want to keep on top of things before the next big clean, 1001's got your back. Blended by experts, our entire range of amazing-smelling, no-vacuum carpet fresheners not only instantly neutralise trapped odours, they even prevent new dirt reaching the carpet – another huge time saver. And with our brand-new Peony & Raspberry with fruity notes of citrus and peach, you can add the final flourish to your spring clean with its spring-perfect sweet and balsamic scent…
'Spin to Win' Competition time!
In celebration of the mood-elevating powers of a good Spring Clean, we've launched a brand-new competition! For your chance to win some prizes! Simply enter here, pop in your details (so we can send you the prizes!) and press 'Spin' to see if you've won!
And because we love to elevate the mood of as many as we can, you can pass this link on to anyone you like, so they can win prizes too!
Good luck!