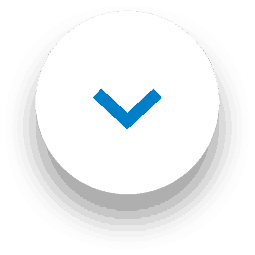 November is the perfect time to Press Pause with 1001. Why? Because the nights have drawn in, the fire can be lit and there's a tonne of great TV and film to get our teeth into before the Christmas rush.
So, to help you make the most of your precious downtime, we are giving away a FREE 6-month subscription to Netflix – the world-famous, record-breaking streaming platform we all love to chill with.
It's time to invite your besties around and stick some popcorn in the microwave.
Your only problem will be deciding what to watch!
How to enter
To be in with a chance of winning a 6-month subscription to Netflix courtesy of your friends at 1001, just follow these two easy steps!
Head straight to the comments and tag a friend who loves a movie night
Competition closes 30.11.21 so get involved today!
Find the full T&Cs here.
What to watch
Whether you're our lucky competition winner or just looking for your next family film fix, Netflix are streaming some incredible movies, including Paddington, The Mitchells Vs The Machines and even eighties classic ET, The Extra-Terrestrial.
Discover more Netflix movies here
Get ready for some movie night magic
Whether it's just you, the family or as many mates as you can fit in your living room, make it a movie night to remember with 1001.
What you'll need:
Start by giving the space a quick tidy, getting rid of any rubbish, and returning unwanted items to their rightful rooms.
Dust and vacuum if you need to, then refresh carpets, rugs and soft furnishings in a flash with 1001 Carpet Fresh.
Shake can and hold upside down around 15 inches from the carpet, rug or upholstery
Press nozzle and sweep from side to side, applying a light covering of foam
Wait for it to dry and enjoy hours of freshness for your movie marathon!
Now Press Pause with 1001
As we roll into the busy Christmas period, we're here to remind you to Press Pause and check in with yourself at least once a day.
Whether it's a long bubble bath, a 10minute meditation or a good weep to your favourite rom-com, Pressing Pause is a great way to relieve stress, increase well-being and a healthy habit everyone here at 1001 can get on board with.
Don't stress the mess with 1001
However well planned your movie night, if the kids cause a scene with their snacks or a jumpy horror film has you throwing red wine everywhere, remember 1001 Carpet Stain Remover is always on hand to deliver an Oscar-worthy performance.
Lift off and dispose of any residue
Blot with kitchen roll to absorb any excess liquid
Spray 1001 Carpet Stain Remover and wait for up to five minutes
Massage the product into the stained area
Remove any excess dirt and foam with a dry cloth
Get back to watching Netflix!
Those competition details again
To be in with a chance of winning a 6-month subscription to global streaming service, Netflix:
Head straight to the comments and tag a friend who loves a movie night
Where to buy 1001
Head to The Range, B&M, Aldi, Heron Foods, Savers, Poundstretcher or Home Bargains to stock up before your close up!