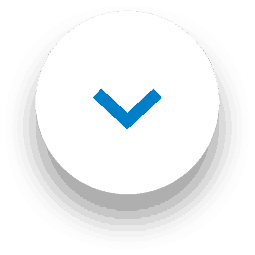 Happy National Pet Month! Over the last year, our pets have helped us in more ways than we can count. Getting out into the fresh air for a long walk. Their positivity and ability to make us laugh. Plus the endless cuddles (maybe too many to them). But whether you added a new furry member to the family in the last 12 months or have had your side-kick for years, it's time to give back to them. Their lives have looked just as different as ours during lockdowns. They don't usually have their owners home all the time. And they don't normally have as much freedom around the house. So as life begins to return to some normality, they are likely to be just as confused as they were this time last year. So to help with the transition, we're giving away a Luxury Pet Hamper and a month's supply of the 1001 Pet range including 1001 Pet Stain Remover: the best pet safe carpet cleaner, and 1001 Carpet Fresh Pet to keep your home smelling fresh!
WIN a Pet Hamper and the Best Pet Safe Carpet Cleaner
To celebrate National Pet Month, we want to see how your pets have helped you during lockdown. Whether that's being a supportive companion or a reason to get up every morning. We'd like to see the ways your pet has made a difference to your life during this tough year.
For a chance to win this fab prize all you have to do is:
Upload a photo or a video of your pet along with how they're helped you during lockdown
Make sure to tag @1001carpetcare and use the hashtag #1001PowerOfPets
As a thank you to your pet, they'll receive a Luxury Pet Hamper (catered to the type of pet you have- be that dogs, cats, rabbits or another animal!) And even if you've needed plenty of our cleaning range for any messes, don't worry! You'll get a full restock of the best pet safe carpet cleaner and 1001 Carpet Fresh to see you through the next few months.
Competition closes on 30th April. For full Terms and Conditions, head to 1001carpetcare.co.uk/terms and conditions.
How You Can Help Your Pets
As we have now been given a clear, but not official plan to return to our normal way of life, we want to help our pets with this change as well. The best way to do this is by planning ahead and starting to make gradual changes now, no matter what pet you have.
How can I prepare my dog?
As dogs are social animals and enjoy spending time with their owners, it's important to introduce changes to them gradually and only use positive, reward-based training. In order to prepare them for their life after lockdown, you need to give them a routine that is as close to their future routine as possible. That means ensuring their walks, meal times and times alone begin to reflect what they will be like when restrictions ease. It also means gradually reducing the amount of attention you give them. So not always stroking your dog when they nudge you or playing with them when they ask. You should also keep interaction time with your dog similar to the times when you will be available. For example, the mornings and the evenings. However, don't completely ignore them. Just offer them an alternative, better thing to do, like a chew toy or a comfy bed to lie in.
How can I prepare my cat?
Although cats differ in their sociability to dogs, they are all very sensitive to change. Changes to their routine should therefore also be made gradually. You should try to slowly reduce the amount of interaction you have with your cat. So limiting picking them up and cuddling them throughout the day. Also, paying attention to how they're reacting is important. If they seem more anxious or frustrated, don't over-handle them as this could make the situation worse. Instead offer them 'safe places' such as hiding spots or elevated areas to reduce stress. You can also prevent boredom while you're away by offering puzzle feeders and scratch posts around your home. But when you do return home from being out, stay calm and let your cat come to you on their own terms. Look out for cues when they want to spend time with you and when they want to be left alone.
We also know that as they begin to find a 'new normal,' there may be more accidents or messes than usual. So make sure to have our best pet safe carpet cleaner on hand for any clean up you need to take care of.
For more information on easing your pet into a new way of life, visit reputable sources such as RSPCA or PDSA. If you find that your pet is struggling with these changes, it's best to consult a qualified animal behaviourist.
Where to Find the Best Pet Safe Carpet Cleaner?
If you need help keeping on top of pet messes and smells, then you can find our best pet safe carpet cleaner and 1001 Carpet Fresh Pet from our Amazon store or from our retailers including The Range, B&M, Aldi, Heron Foods, Savers, Poundstretcher, Home Bargains.