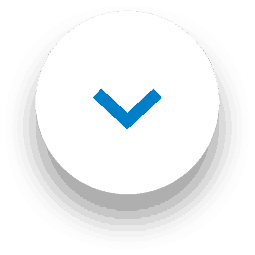 What would we do without our Mum or Mother figures? Have a problem? We call Mum. Need that recipe, call Mum. Can't get the smell of dog out of the carpet? Call Mum. And the reason she's our go-to for this information is because Mum's always know best! That's why 1001 Carpet Fresh has been voted the best carpet freshener once again by Mums everywhere.
Here are all the reasons they love the new range!
Why is 1001 Carpet Fresh Mum's favourite?
As a parent, there just aren't enough hours in the day! That's why our 1001 Carpet Fresh is perfect for a quick freshen up of the home. Whether it's to get rid of the smell from last night's dinner, or eliminate pet smells, the specially designed formula instantly dissolves into your carpet and actively removes odours. And the best bit, there's no mess and no need to vacuum!
As a Mum of 2 (plus one on the way), Harriet from @making_ahouse_ahome likes to use her favourite Spring Blossom and Mandarin Carpet Fresh on her childrens' play mat to keep the room smelling fresh for hours. She also finds it particularly useful to spray after cleaning up any potty-training accidents to help eliminate any smells left behind.
She commented that "it's the final step to a clean room after cleaning or vacuuming," so always finishes off her routine with a quick spray. Harriet often shares all her favourite ways to use 1001 Carpet Fresh over on her Instagram account. As the range of fragrances are suitable to use on upholstery, she likes to use them on the following items as well:
Curtains
Sofas
Bathroom mats
Blankets
In the car (car seats, mats and in the boot)
So 1001 Carpet Fresh really is the perfect companion to achieve a fresh home, whether you have carpets or not! And when we can finally have the family over again, our homes will be fresh and ready to welcome them in!
Still need to go shopping for Mother's Day?
If you have plans to head out for your essential shop this weekend, make sure to grab a can of 1001 Carpet Fresh for you and your Mum and spread the joy of Spring with Spring Blossom and Mandarin! You can find the limited-edition fragrance at any of our retailers including  Savers, The Range, Poundstretcher, Heron Foods and B&M. Or why not check out our Amazon shop!
Want to win the Ultimate Carpet Fresh Hamper?
There's still time to enter our competition to win the Ultimate Carpet Fresh hamper featuring bespoke 1001 cleaning stash and all the 1001 Carpet Fresh fragrances. Head over to our blog here to find out how you can enter!
If your Mum or another family member was the one who introduced you to us, then we'd love to know! Drop us a message at any of our social channels –  Facebook, Twitter, Instagram and Tik Tok!