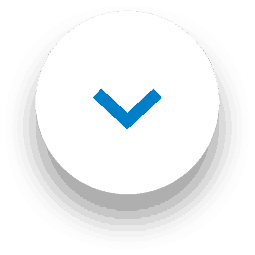 We're well and truly into Spring. The Spring cleaning is well underway. The flowers are popping up and the sun is shining more. So why not bring the brightness into your home as well with a little 'freshen up' with the help of 1001. Here we'll be taking a look at the small ways you can change up your home interiors to get you ready for Spring and Summer and welcoming family and friends back into your home. So grab yourself a cup of tea as we explore the upcoming trends that can help you transform your home.
A Splash of Colour
Mother-Nature always has the answers when it comes to creating a key Spring colour palette to wake up any room. Soft pastel shades such as pale blues, blush rose tones and dewy greens can be your 'go-to' to add that refreshing feeling into a space. So whether you want to embrace the change and paint directly onto the walls. Or would prefer to take on the popular 'panelling' trend to test your DIY skills. There are plenty of ways to add colour to your home.
If you're not colour confident or don't want to make any drastic changes, don't worry. Warm whites and light neutral shades can be a perfect backdrop. As they are uncomplicated, they let different textures and materials become the showstopper. One way to introduce brighter tones into your home is with a beautiful bouquet of dried flowers. These low-maintenance arrangements can create the perfect kitchen or living room table display. Alternatively you can use them to liven up a sparse hallway table or window. The main thing to bear in mind is keep them out of direct sunlight to stop them from fading. And if it's the smell of fresh flowers that you're missing. Just spray your favourite floral 1001 Carpet Fresh for a fresh and long lasting fragrance.
Mix up accessories
It's all about the accessories. There are some fab newly launched homeware collections available for Spring /Summer. Think about light toned shades, simple textures, floral or natural motifs. Also including natural materials such as cotton or linen within your finishing touches will keep the space fresh and light.
One of the easiest ways to transform a room is with a range of plants. These will not only help to make your home a healthier space by purifying the air. But adding simple plants in contemporary pots can bring the outside in and keep us in touch with nature. And to create more depth, try adding different shapes and sizes of plants at varying height levels.
New Fragrance
We're excited for brighter days ahead. Having family and friends come over. Drinking cocktails on holiday. But although we still can't do these things just yet, we can offer the next best thing. Mixing up the fragrances you use in your home can have a significant effect on your mood. Swapping out the heady, warm and rich scents of cinnamon, berries and woodland pine for fresh, clean and citrus notes can boost your energy. And with our 1001 Carpet Fresh in Pink Grapefruit and Exotic Flowers, you can pretend you're sat on the beach in your own living room.
If you don't already know, our limited-edition 1001 Carpet Fresh in Spring Blossom & Mandarin is back. Blending both floral and citrus notes perfect for Spring. So if you haven't already tried it, make sure to head to one of our retailers below to grab yours.
Have That Deep Clean Feeling
Spring is traditionally a time to give the house a good deep clean. You can tackle each room one at a time with a good vacuum and wipe down of surfaces. Sometimes we don't even realise how much of a difference a deep clean can make to the look and feel of our current interiors. However, there are the odd jobs which get put aside. For example, cleaning digital devices, large kitchen appliances have a maintenance clean, washing curtains and rug cleaning.
So if you haven't ticked off your Spring Cleaning checklist, then 1001 can make these tasks much easier with their range of cleaning products which are quick and easy to use. So you can grab yours at The Range, B&M, Aldi, Heron Foods, Savers, Poundstretcher and Home Bargains. Or, you can have your 1001 Carpet Care products come straight to your door by ordering from our Amazon Shop.