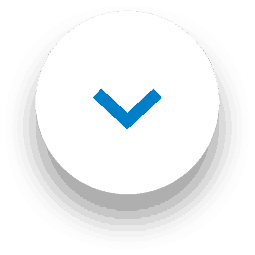 It's the weekend we've all been waiting for. The lighter evenings are here. The weather is looking sunny. We can finally see our friends and family we've been missing. But the most important thing… The amount of chocolate we will consume over the next 4 days!
With an estimated 80-90 million chocolate eggs being eaten in Britain alone, they'll be a lot of giving, receiving, eating and… You guessed it. Spilling! Although chocolate may be one of our favourite foods to eat, it's definitely not one of our favourite foods to clean up. The melted gooiness gets right into the carpet and don't even get us started on the stickiness it leaves behind. But fear not! Here, we've put together the best cleaning tips with the only carpet cleaning products you need this Easter.
The Best Carpet Cleaning Products for Chocolate
We can picture it now. The broken bits of chocolate flying onto the carpet from rolling the eggs down the stairs. The chaos of Easter Egg hunts around the house. And the forgotten chocolate eggs that couldn't handle the Spring heat. No matter how hard we try, our carpets seem to be magnets when it comes to chocolate. But you don't have to worry. Because with the help of 1001's carpet cleaning products, chocolate will be no match for your carpets. If you find yourself in a sticky situation, then follow these simple tips.
Use a spoon to remove as much of the melted chocolate from the carpet as possible.
Blot the area with kitchen towel to absorb any additional excess liquid.
Spray 1001 Carpet Stain Remover directly onto the area and leave for up to 5 minutes.
Massage the product into the stained area with a clean, colour-fast cloth or sponge.
Leave to dry, then vacuum.
Finish off with a spray of your 1001 Carpet Fresh in Spring Blossom and Mandarin to keep the room smelling fresh for hours!
Need to Combat Any Other Easter Stains?
With the children now being off for a couple of weeks. Plus the extra time for those much-needed DIY jobs you've been putting off. We know that our carpets may suffer this weekend more than most. So no matter what stains or smells they may be subjected to, we have a whole range of carpet cleaning products and freshening products perfect for the job. If you're looking for any specific advice, use the Ask Lisa function at the top of our page. There are hundreds of posts dedicated to specific stains and for specific materials. Or if you already know what it is you're looking for, head to the 'Buy Now' section to find your nearest stockist!
Stuck for Things to Do This Weekend?
If you're struggling with ideas of how to spend your bank holiday weekend, then let us try and inspire you! But don't forget to have your carpet cleaning products on hand for if (read: when) things get messy.
Easter Egg Hunt
One of our favourite things to do as children and with our own little ones is to take part in an Easter Egg hunt. Make sure everyone taking part is well out of the way when you are carefully hiding the treasure. But the best tip we've learned over the years is to make a note of where you've hidden everything just in case there are any that go unfound for months to come!
Decorating Eggs
Another Easter tradition is to get the paints or pens out and try your hand at Egg decorating. To do this you'll need to hard-boil your eggs to ensure they won't smash (around 10 minutes). It's best to do this in advance, as you'll need to wait until they are room temperature to begin painting. You may want to then challenge your family to a themed egg paint-off, or create characters to act out your family's favourite book or film. However you choose to decorate yours, we'd love to see what you get up to, so don't forget to tag us in your creations!
Baking
Easter simply wouldn't be Easter without traditional Easter Egg Nests.
Melt your favourite chocolate in a small bowl over a pan of boiling water.
Once you've stirred all the lumps out, take the bowl off the heat and add your broken up Shredded Wheat.
Stir through to make sure all the pieces are covered in chocolate and spoon the mixture into cupcake cases.
Using the back of your spoon, make a small indent in the centre of the case to add a couple of Mini Eggs to your nests.
Finally put them in the fridge for 20 minutes (or as long as you can wait) before digging in.
No matter what activities you get up to at home this Easter, our carpet cleaning products will be there for all of your cleaning needs. So you can make as much mess as you like without the worry!
Need to Stock Up On Carpet Cleaning Products in Time For Easter?
If you want to get ahead of the stains and mess, then head to our Amazon Shop to find our range of carpet freshening and carpet cleaning products. Or, head to The Range, B&M, Aldi, Heron Foods, Savers, Poundstretcher, Home Bargains.
Have a great Easter everyone!