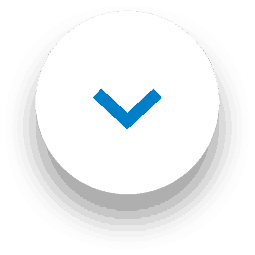 Earlier this week, we covered some of the stains that you're likely to see if you're the lucky parent of a crafty child. We love their creativity, and how easily entertained they are by pots of paint and brightly coloured paper! But some of the tricky stains they cause can feel like an art attack on our home! Thank goodness for our child-safe carpet cleaner as a carpet cleaning solution!
We covered cleaning 'slime' and glitter out of your carpets, but we had a 1001 fan write in and ask for help with another arts and crafts stain: pen and felt-tip marker. While colouring might seem like a 'low-mess' art activity, ink stains are no joke. They require a particular carpet cleaning solution, and of course, you want to use child-safe carpet cleaners. Here's how!
A Carpet Cleaning Solution for Pen Stains
If you want a child-safe carpet cleaner to deal with marker on your floor, then look no further than 1001 Mousse! Its unique formula cleans deep into your carpet, preventing future soiling and leaving no sticky residue. You'll be left with a beautiful, spotless carpet thanks to this carpet cleaning solution!
Here's how to use 1001 Mousse as a child-safe carpet cleaner to deal with marker ink stains:
Apply methylated spirits onto a cloth.

Dab the area until no more ink can be removed.

Wipe with plain warm water, taking care not to overwet.

Blot any excess liquid with kitchen towel.

Apply 1001 Mousse.

Gently massage the product into the stained area.

Remove excess liquid with a dry cloth.

Leave the area to dry, then vacuum.
Give the carpet a spray with your favourite 1001 Carpet Fresh after and your home will be picture perfect!
How to Clean Marker off Walls
When the art didn't seem to stay on the paper, you might be ready to rip out your hair. While repainting is certainly an option, if you have a washable paint (or washable wallpaper) then you'll be in for an easier time. 
To clean marker off a wall, you can try to draw directly over the line with a dry erase marker, then wipe both away with a dry, clean cloth. If you notice the mark is diminished but not completely gone, try the process again. 
If the dry erase method doesn't work, you may try blotting with rubbing alcohol, but try this in an inconspicuous spot first!
Need Tips About Other Carpet Cleaning Solutions?
Follow our Facebook page, Twitter, Instagram and now our brand new Tik Tok account for tips about child-safe carpet cleaners, plus fun contests and new product news.
Cupboard looking bare? You can pick up 1001 carpet care products at  Savers, The Range, Poundstretcher, and B&M. Stocking up your cupboard? Order from our Amazon Shop!