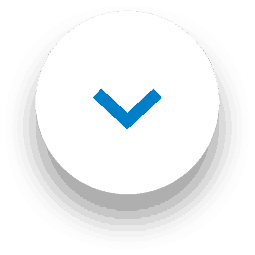 Every parent knows that kids love art. Whether it's cutting, sticking, or flicking paint onto paper, it's one of the most foolproof ways to keep hands, hearts and minds entertained. So if you're looking for an excuse to channel a bit of the little ones' creative energy, then look no further. We've been inspired by Children's Art week, a campaign by Engage, the National Association for Gallery Education. There are an incredible amount of courses and workshops available online for every age – yes, even you! So tie back long hair and roll up those sleeves. Here are some of our favourite suggestions – and the child safe carpet cleaners to help you clean up afterwards!
Sculpture
Sculptor Michelle Reader has been making art from household waste for over 20 years. These video workshops should help you and your budding architects get started.
Drawing
Subscribe to Art for Kids Hub on Youtube and keep the kids entertained for hours with video after video of easy-to-follow tutorials on how to draw absolutely anything and everything.
Painting
Challenge yourselves to paint something for every letter of the alphabet using only fingerprints. Did you know you can also get great effects with a felt tip pen, paintbrush and some water? This video from Fabric Lenny inspired us to try!
Food art
Inspire fussy eaters with easy pizzas: Use tortillas for the base, spread with a thin layer of tomato paste then decorate with cherry tomatoes, olives and cheese to see who can make the funniest face. Bake gently until the bases are crisp and the cheese has melted and enjoy eating your handiwork! Need help targeting pizza stains, then visit our National Pizza Day Blog for more tips.
Tidy up time with our child safe carpet cleaner
It wouldn't be art without some mess so don't let that stop you from getting stuck in. With 1001 you can get creative with confidence, because our range has everything you need for effective stain removal and deep cleaning.
1001 Carpet Stain Remover is child safe and perfect for cleaning paint or food from fabrics.
Gently scrape off any residue.
Spray 1001 Carpet Stain Remover directly onto the stain.
Leave for 5 minutes.
Massage in with a colourfast cloth.
Pat dry to remove as much of the excess liquid as possible.
The vacuum the area to remove any residue.
And if a full week or summer of art has really taken it's toll on your home, a deep clean with  1001 Shampoo will get everything back to its best.
Run the vacuum over the area you're going to clean.
Mix 1 part 1001 Shampoo to 6 parts water.
Modestly clean the area with the mixture and a clean cloth.
Leave to dry.
Vacuum again.
Remember – always test a hidden area for product suitability.
Before they get crafty, get 1001 Carpet Cleaner
Grab your 1001 products in the cleaning isle at The Range, B&M, Aldi, Heron Foods, Savers, Poundstretcher and Home Bargains
Need it faster? Try our Amazon shop!
Show and tell
If you've been inspired to jump on a course or try an activity for Children's Art Week, we want to hear about it! Share your pics and comments with us on Facebook, Twitter, Instagram or Tik Tok.