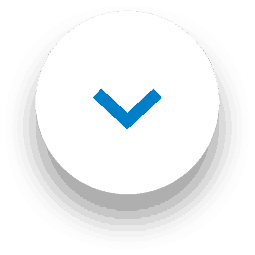 The UK are a nation of pet lovers, and estimates suggest that more than 20 million cats and dogs share our homes with us.
From the smallest kitten to the biggest Great Dane, our pets can sometimes leave a bit of a mess in their wake. So, as part of National Pet Month, we've put together a comprehensive guide to:
How to get cat wee off carpet
Dealing with pet stains
How to get rid of dog smell
Keep reading to find out more.
How do I clean cat wee off carpet?
1001 have a specialist pet range dedicated to dealing with pet stains and pet smells in your home. 1001 Pet Stain Remover has been formulated to deal with dog stains and to clean cat wee off carpet. It's also perfect for tackling any stains left by rabbits, guinea pigs, mice, hamsters and gerbils!
All 1001 products are pet and child-safe, and also WoolSafe approved. No 1001 products have ever been tested on animals so they're also cruelty-free.
If you need to deal with a dog or cat wee stain on your carpet:
Test 1001 Pet Stain Remover on a hidden area of your carpet for colour fastness
Pop on a pair of rubber gloves
Blot the stain using kitchen roll and absorb any excess liquid
Spray 1001 Pet Stain Remover and wait for up to five minutes
Massage the product into the stained area
Remove excess liquid with a dry cloth
Vacuum the treated area when dry.
Remember not to use 1001 Pet Stain Remover on 'velvet' type materials, brocade, rayon or those unsuitable for wet cleaning.
How to get dog smell out of carpet
Whether your dog has an accident on your carpet or they're simply wet after a rainy walk, they can leave a damp smell in your home.
To get rid of a dog smell, follow these simple steps:
That's it! There's no need to vacuum once you've sprayed 1001 Carpet Fresh Pet.
Pet stain carpet cleaner reviews
Pet owners across the UK love 1001 Pet Stain Remover. Here is just a selection of the positive reviews:
"The spray smells nice but is not overpowering like many others. Good product" – Chris

"Would definitely recommend it for those little accidents caused by your 4 legged friends!" – Debbs3006

"…Definitely removed every little stain. Very happy with the product and definitely would recommend" – Safeena

"The first stain remover that has actually managed to lift the stains left by my dog's muddy paws or from rubbing his face on carpets" – Iain M

"Love this stuff!! very effective to get away tough doggy stains!" – Tiffany
Buy 1001 Pet Stain Remover here.