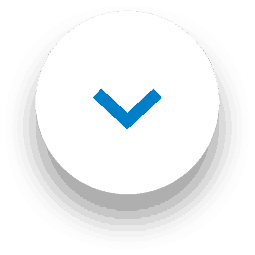 We are a nation of cat lovers. The RSPCA estimates that there are eight million cats living in the UK with around one in four of us owning a feline friend.
While cats have a strong reputation for hygiene, even the best-behaved moggies can make a bit of a mess. Whether they have a tendency to be sick on your carpet, or your furry companion is prone to having the odd accident, you can often find yourself clearing up after them.
And, of course, kittens and cats can be playful. Frisky felines can often bump into tables and chase their tail around your floor, knocking over juice, cups of tea and wine in the process!
So, if you have a cat and you therefore need to know how to get your carpet really clean, our guide will help.
The best carpet cleaner if you have a cat
If your cat has made a mess on your carpet, don't panic. Our carpet cleaning products will deal quickly and effectively with spots and stains whilst being safe for your pets (and children).
1001 Pet Stain Remover – this carpet cleaner is specially formulated for pets. Its unique pet formula wipes out all sorts of cat stains effectively, dealing with the mess your cat has left.
1001 Troubleshooter  – our best-selling carpet stain remover is perfect for dealing with a range of household spills and stains, including pet stains.
Both these products are WoolSafe approved which mean they're safe for your carpet.
How to clean cat wee off carpet
All 1001 products are easy to use. If you have a stain caused by your cat, just follow these simple steps:
Test a hidden area of your carpet for colour fastness
For pet stains, we recommend wearing rubber gloves
Blot the stain using kitchen roll to absorb any excess liquid
Spray 1001 Pet Stain Remover or 1001 Troubleshooter and wait for up to five minutes
Massage the product into the stained area
Remove excess dirt and foam with a dry cloth
Vacuum the treated area when dry.
Just be careful not to use these product in 'velvet' type materials, brocade, rayon or those unsuitable for wet cleaning.
How to get rid of a cat pee smell with 1001 Carpet Fresh Pet
If you want to make sure you've got rid of any lingering pet smells then you can go the extra mile with our dedicated freshener.
1001 Carpet Fresh Pet has been blended by fragrance experts and is designed to give you hours of freshness. Our unique pet formula will tackle all pet smells and will deal with any nasty odours left by your cat.
This quick-drying foam works deep down into your carpet, banishing pet and other smells. It dries in minutes, leaving your house smelling naturally fresh.