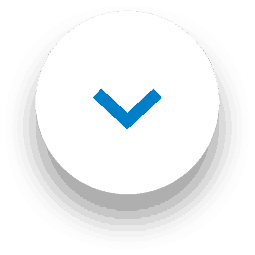 When you're looking for information on how to freshen carpet or clean up a mess, where do you turn? 1001 of course! For over 70 years, we have been creating fast-acting, easy to use products that keep your home's carpets clean and fresh. Here's what makes 1001 Carpet Care the best choice when you're wondering how to freshen carpet after any mess!
Tried and Trusted By Grandparents and Parents for 70 Years
1001 was launched in the 1940s as the first 'all purpose' cleaning fluid, appealing to the masses with its "1001 uses around the home". In the 1950s, it stood out against the competition by being so much easier to use than other labour-intensive household and carpet cleaners.
We became specifically carpet focussed in the 1960s, with the memorable slogan "1001 cleans a big, big carpet for less than half a crown". 
And the rest is history! In the 80s we developed the beloved Troubleshooter product, now called 1001 Carpet Stain Remover. The name may have changed, but it's still the ultimate in targeted spot stain removal in the home. 
By the 1990s, our lives and homes got busier and busier with more working mums and adults than ever before. 1001 introduced a convenient solution for wet spills as well as ground-in dirt, with 1001 Mousse. From there, new carpet cleaning technology brought us new favourites, like 1001 Pet Stain Remover, and 1001 Carpet Fresh.
We're the Nation's Favourite
Speaking of 1001 Carpet Fresh, do you need to know how to freshen carpet? If you choose one of our refreshingly-scented quick-dry foams, you'll be in great company. For the second year in a row, 1001 Carpet Fresh is the most popular carpet freshening product in the UK! 
It's not hard to see why. 1001 Carpet Fresh has an effective formula that removes odours from deep within carpet fibres. Whether you prefer 1001 Carpet Fresh Spring Blossom and Mandarin or Carpet Fresh Thai Orchid Pet, you can be sure you'll have the perfect answer to how to freshen carpet in your home. It dries quickly, doesn't require vacuuming, and gives you hours of freshness!
And We Keep on Improving
Technology has evolved in leaps and bounds over the past 70 years, and 1001 has not only kept up. We've led the way! We are constantly working to improve our products to offer you better carpet cleaning and freshening. That's why our fan favourites, like 1001 Carpet Stain Remover, have formulas that not only lift stains but also protect against future staining. We can't wait to see what other exciting new developments in carpet cleaning the future holds. 
Need to Know How to Freshen Carpet in a Hurry?
We never want you to be worried about how to freshen carpet when a particularly tricky stain appears. You can always search our blog by clicking the 'Ask Lisa' button up at the top of the screen or shoot us a message. Just head over to our Facebook page, Twitter, Instagram or Tik Tok to find out!
And, if you're running low on products, don't worry! 1001 Carpet Care products are carried at The Range, B&M, Aldi, Heron Foods, Savers, Poundstretcher and Home Bargains. Or, you can have your 1001 Carpet Care products come straight to your door by ordering from our Amazon Shop.