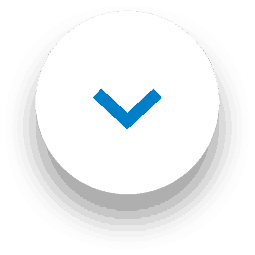 The lovely Jessie is a wife, mum-of-three and busy business owner. To Instagram's cleaning community however, she is best known as @glam_fairy_cleans, an influencer with over 20,000 followers, who loves a bit of B&M. (Don't we all!) 
Jessie is an open book when it comes to mental health, bravely sharing her struggles with anxiety online. So when we launched Press Pause with 1001 – a campaign encouraging everyone to hit the pause button as often as possible – we asked Jessie if she would like to get involved. With so much going on in her life, we couldn't wait to find out how @glam_fairy_cleans is doing, and – most importantly – how she is managing to Press Pause. 
Hi Jessie, thanks so much for talking to us today. We know what a busy lady you are! Do you find it easy to Press Pause and carve out some time for yourself? 
Being a busy mum of three and a business owner, I am constantly on the go. Above all else I'm a wife and a mother which takes its toll. Always being the last one for everything, especially hitting that pause button! 
How do you try and pull it back? 
I've found a love for cleaning and made that a lifestyle change. The satisfaction of a job done is an amazing feeling mentally. 
When you do find the time, how do you like to Press Pause? 
My usual relax time is in the evening (if I'm not at work!) Once the kids are in bed, it's me time. I like to give my home a quick tidy up, shower and chill on the sofa with some comfort food. 
On days that are harder, I like to put some headphones in and clean my house within an inch of its life. Military style! I find that if I'm able to carry on without getting distracted, then this helps my anxiety.  
How often do you manage to take some time for yourself
? 
I try and do this at least once a week, if not more. I think self–care of any sort is very important.  
When you take the time to Press Pause, what impact does it have on how you feel for the rest of your day? 
Taking time to Press Pause gives me the chance to mentally reflect and organise my thoughts. This helps immensely with my mental health. Setting me up for work, being the best mum and wife. 
Do you have any other practical advice for managing mental health
?
Find something you know will help you on your most difficult days and refer to it when you need a mental distraction. Whether it's cleaning, reading, listening to music. Focusing on a little goal makes such a difference. And of course, talk. There's always someone to talk to. 
Great advice, thanks so much Jessie! 
Enter our Hit Pause with 1001 competition!
We are giving away a year's subscription to Pause for Mind – a monthly box filled with creative activities and really helpful advice, delivered straight to your door. To enter:  
Find our 

'Pause with 1001'

 competition post

 

In the comments, tell us how you like to press pause and take time for yourself

 

Then tag a friend – we'd love to hear their tips too!

 
For more info on the Press Pause competition, click here  
And be sure to follow Jessie on Instagram: @glam_fairy_cleans