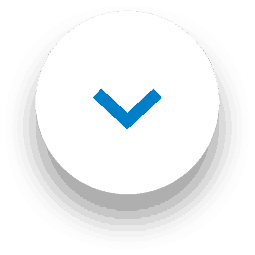 Improving our wellbeing in September
The summer holidays are officially over. The last of summer's festivals are coming to an end. And the 1001 team are already getting excited for Autumn and everything it brings with it!
September offers us a brand new season, school year and a brand new start! But with the busy-ness ramping back up again and life returning to some normality, it's important to take the lessons we learned from a year in isolation through to our new way of life. So this month, 1001 are bringing you all the best tips and tricks to make integrating these learnings as easy as possible as we transition from the summer months to the autumnal period. Plus we've got a brand new competition to help achieve this! So make sure you're following us on our social media channels to stay up to date with all the useful information.
WIN this month
We're giving everyone the chance to WIN a year's subscription to Pause for Mind. A monthly box delivered straight to your door filled with activities and advice that encourage creativity, reflection and relaxation.
As we all find inspiration in different areas, Pause offers something for everyone. So you can try new activities, learn new skills and adapt your routine to make time for yourself.
It couldn't be easier to enter!
Comment on our 'Pause with 1001' competition post with how you like to take time for yourself, tagging a friend in the comments to share their tips.
Hit Pause with 1001
Last year, more time at home meant more time for ourselves and our family and gave us a new perspective on wellness. The main thing we've learned is how important it is to take time in the day to step back from everything that is going on in your life. Not only is this great for gaining more perspective and identifying what we need to do to take on challenges. But it's also essential for mindfulness and allowing us to be in the moment.
So in September, we would like to help our community achieve these pauses in their day to day lives. We'll therefore be hearing from some of our influencers and how they take time in their schedules to reflect and practice self-care.
Here's a snippet of the conversations we'll be covering, but we'd love for you to share your thoughts and experiences as well!
How cleaning can help with our mental health.
Ways creativity can support us in all areas of our life.
The small and easy things you can do everyday to improve your wellbeing.
So if you've found ways to 'pause' that have transformed your life, or if you're still trying to find what's right for you, then we'd love to know! PLUS you could be in with a chance of winning a yearly subscription to Pause with Mind, so make sure to comment on our latest post.
If your daily or weekly 'pause' is to get on top of your cleaning jobs. Or spending time browsing the aisles of your favourite retailer to see what treasures you can discover. Then you can find the entire 1001 product range at your local  The Range, B&M, Aldi, Heron Foods, Savers, Poundstretcher and Home Bargains.